Zidane: "I am responsible for this"
Zinedine Zidane spoke about his future as the manager of Real Madrid and how they are not as good this year along with Benzema, PSG and the Champions League game.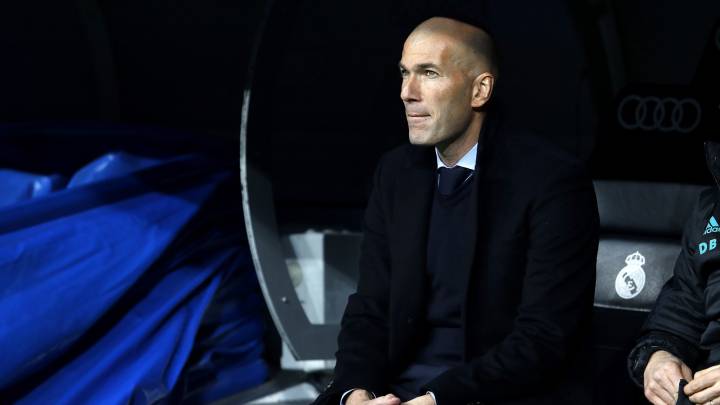 Zinedine Zidane spoke to the French radio program, RTL France, on Monday about the Champions League knock-out game on Wednesday night at 20:45 CEST. Zidane was open and honest about the form Real Madrid are currently suffering as they sit 17 points behind Barcelona, are out of the Copa del Rey and face a do-or-die clash against PSG.
"Our ambitions this season are not acceptable and not respectable at this moment. This season is different, we have to accept it. I have to be behind my players step by step, I am the boss of all of this and I try to improve them. I want to be with them whatever happens. I feel good in Madrid and I will everything possible to stay here," he said.
Zidane playing for his future against Real Madrid
"If I am playing for my future against PSG? These are questions from journalists. This is what they say, what they want. I look at this game without thinking of what can happen next year. I don't look at the future, I look at the present. I know that this won't last all of my life, when the moments comes, we will move onto something else," he continued as he reflected on his role as the coach of Real Madrid.
When he was asked about Karim Benzema's critics, Zidane spoke about the strength of all of the squad. "Everyone has to give a little but more, Karim like everyone. Me too. We are speaking about teams that come motivated to 350%. If you are less physical and you are less motivated, you have problems. Benzema is good for Wednesday. He is prepared and concentrating on what he has to do."
The manager spoke about PSG before the game too, who they welcome to the Bernabeu on Wednesday night: "PSG are improving every year, they're changing. They are having an incredible year, it doesn't surprise me. Mbappé is an exceptional player, we saw him coming," Zidane said before defending Unai Emery's role, "I think it's always difficult for a manager to deal with everything, but he is doing well. When we don't win two games, they talk alot in Madrid the same as in Paris."