COPA DEL REY FINAL
Cerezo: "We're delighted that the Copa final will be played in our stadium"
Cerezo said there is no problem playing Atlético's league game against Betis the day after the Copa final as Barcelona will play Sevilla in the final game in the competition.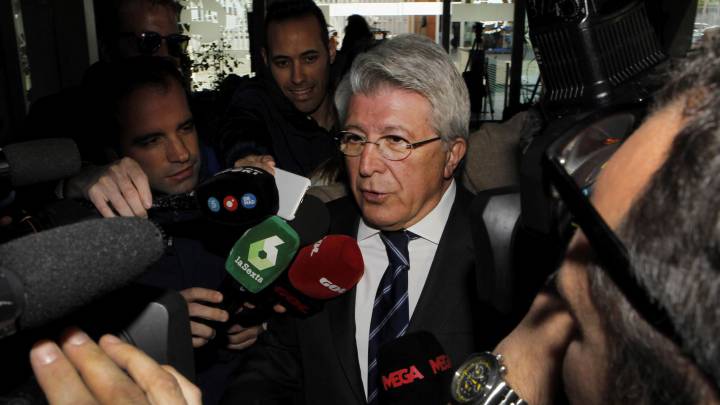 The president of Atlético Madrid, Enrique Cerezo, says he is delighted that the Copa del Rey final will be held at the Wanda Metropolitan on April 21st.
"We are delighted that a Copa final will be played in our stadium, now to enjoy it," said Cerezo after leaving the meeting with the RFEF, The Royal Federation of Spanish football in Las Rozas where the news was decided.
Asked if he had any problem with the Atlético Madrid and Real Betis game in LaLiga being delayed, he said that he would have to speak with Real Betis first but confirmed that Atlético have no problems with playing the game on Sunday the 22nd, the day after the final.
"We will have to consult with Betis, I have no idea what Betis want. We are in agreement that the Copa final is in our stadium and we have the means to play in LaLiga on the 22nd," he said although Sevilla want the game to be delayed so both sides play the same time on the week before the Sevilla derby on the 12-13th of May.
Asked if there is a chance that Atlético can win the league title off a cruising Barcelona, and with the rojiblancos seven points off, the president responded that, "there is a lot of league".