Morata explains Madrid exit: "I didn't play against, Barca, Atleti, Sevilla or Valencia"
Fiebre Maldini spoke to Álvaro Morata about many things on his TV show and he explained his departure from Real Madrid, growing up as a youth team player with Atletico.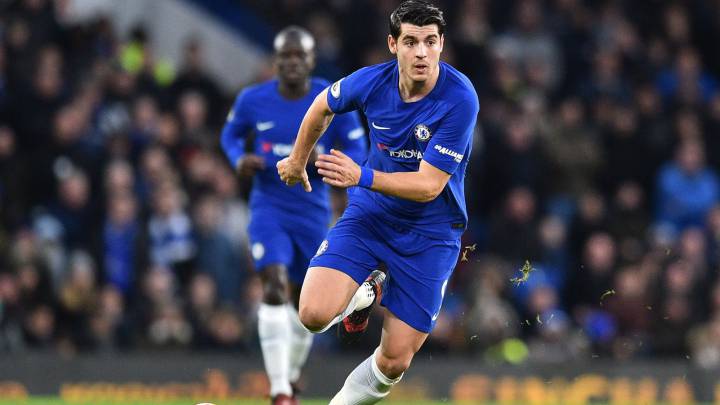 'Fiebre Maldini', Julio Maldonado's program on Movistar+, interviewed Álvaro Morata about his time at Real Madrid, his life in London, the World Cup and the knock-out stages of the Champions League against Barcelona.
Beginnings: "I started at Atleti until I stopped enjoying it, because I didn't play a lot and I didn't have a great relationship with my teammates, aside from Koke and some others. I said to Amorrortu that he didn't want me to leave and he said to me that I was the first that didn't want to play for Atleti. I had stress as a kid, and being a kid, until juvenil, the first thing is to enjoy. I thought that the if at 14 or 15 years old, I didn't play at Atléti, the best wasn't good enough. I saw many better than me but not as focused."
Position: "Midfield but one summer, I grew 25 centimetres and it left my hamstring a bit short so every time I sprinted, they tore."
Real Madrid's youth system: "When I arrived, I always focused on Villa and Torres as the guys that had made it to the national team. And Raúl and Morientes at Madrid and Van Nistlerooy: world class and a really nice guy. I have photos at the roundabout in Valdebebas with him and Iker Casillas. It's incredible to start asking for photos and then to end up winning the Champions League with Real Madrid."
Mourinho: "He has character and always looked the youth players. He gave us the rough with the smooth. He gave me my first big contract at Madrid and he said to me: 'if you want to do well here, you have to work harder than ever in your life.' I wasn't centred from the first moment, going there at 17 years old to train and to enjoy, not to be a Real Madrid player or have to look after my family. Mourinho told me that I had to concentrate. He also gave me the alternative. I played with Nacho behind and I told him we had to be very aggressive because that is what Mourinho wants. I almost hust Diego Costa in the Calderón. Sometimes I remind Costa and we laugh."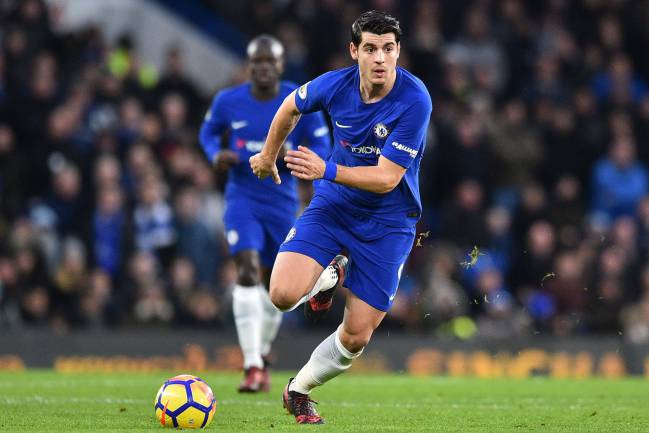 Departure to Juventus: "I had to go because Isco, Cristiano, Benzema, Jesé and Bale were all playing. I was the sixth option. I was going to go to Wolfsburg but Juve came in and I said to them that I hadn't done anything and there were going to pay €22 million for a player that hadn't become a starter. The best strikers went through Juventus. The people said I was crazy to go there and they said to me that could have gone to Getafe or Villarreal, who also wanted me. I was really happy in Turin, we got to the Champions League final. The second season was conditioned by the option for Real Madrid to buy me. I played lots in my home, with my team, with my friends. We won the league and Champions League. I played lots of games but always with the B unit. I never asked to be a starter, Madrid is another planet. But I didn't play and knock-out games in the Champions League, neither against Barcelona, neither against Atlético, or against Sevilla, or against Valencia. Life doesn't end when you leave Real Madrid but I am still a fan of Real Madrid."
What happened at Madrid with their current forms: "These are periods in football but in the end, it wouldn't be the first time that Madrid were bad and finished as the Champions of Europe."
Possible return to Madrid: "I respect Chelsea and I am very happy but Madrid is Madrid."
Chelsea and the importance of Conte: "He is the one who best on me and that's the truth. At the end, a great club that gives you the opportunity to play as a starter and grow. That is until the physical problems arrives. I was wrong to play with pain. I wasn't okay to play and I have to do everything possible to return and grit my teeth."
Champions League game against Barcelona: "Messi can't be stopped. If we can get a good result here, we have to play a defensive game with spaces and try to bother them as much as possible."
World Cup: "There is a lot of competition. Just listening to the world makes the hair stand on the back of my neck. We played well at Wembley, won in France, we gave Italy the run-around. These are reasons to believe. Playing with the national side is incomparable. I went to celebrate the titles at Plaza de Colon and I thought it would be the best thing to play at a World Cup. I don't even want to imagine that it would be like to win the World Cup."