Sergio Ramos: footballer, father...fashion guru ?!?
The Camas born defender has been flirting with avant-garde fashion for some time now with his "Super Mario" look at the Villarreal game becoming an inspiration.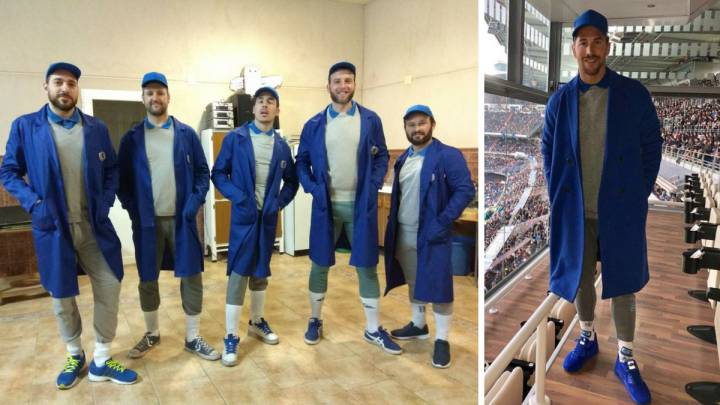 Last month an injured Sergio Ramos showed up at the Santiago Bernabéu with his choice of dress on the day making waves via social media.
The Real Madrid captain sported a look that seemed to be loosely inspired by Super Mario as the player sported a bright blue cap, trainers and overcoat that became a trending topic via Twitter during the discourse of the league game.
The look was so inspiring that a group of five friends from Madrid decided to 'rock the Ramos look' as part of their 2018 Carnaval costume. They posted the picture of the group with the message: "Cheers Sergio Ramos for the inspiration for our costumes"
Ramos later replied to the Twitter post with a message joking: "You're welcome, call me next year though as you've slipped up with the footwear".