REAL MADRID-PSG
Di María: "My relationship with Madrid ended, it wouldn't be a problem to play for Barca"
The Argentine spoke about his relationship ending with Real Madrid and how he could playing for Barcelona along with a letter Madrid sent him on the day of the World Cup.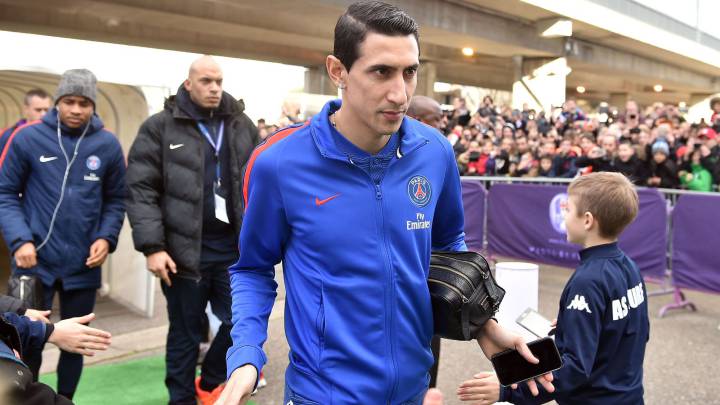 Ángel di María will be one of the shinging stars at the Bernabéu on Wednesday night and will be hoping to inflict damage on his former club. The Argentine, who played in white from 2010 until 2014, spoke to So Foot about the game, his exit from Madrid and the comeback from Barcelona that knocked PSG outlast year.
How is the atmosphere in PSG's dressing room? "We all try to get along well. We know that it is important that the dressing room is united for achieve important things. Also, we know that we have big objectives and we have to capacity to achieve those."
What has Emery changed? "He is a very intense manager. He prepares the games in order to win, for us to always take the initative on the field."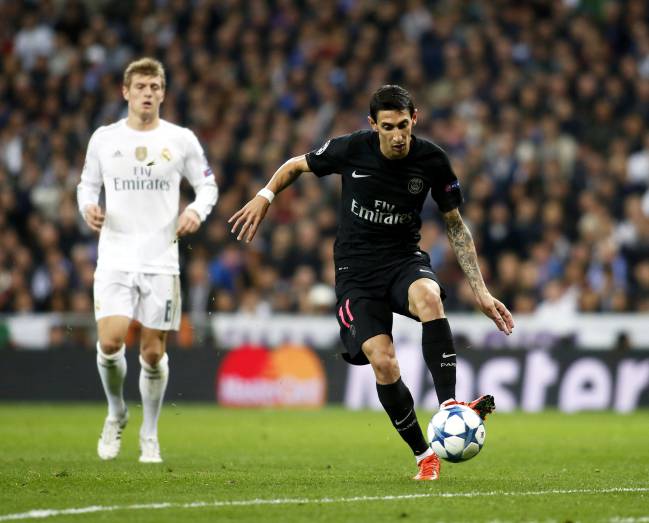 He was criticsed after the 6-1 Barcelona games: "This result doesn't happen often, but it can happen. Frankly, it was very rare. In the first leg, we had made that goal difference and at no point did we feel like it was enough. Barca achieve the feat at the Camo Nou, they're not just some team, they showed that anything is possible in football. For us, it was difficult in that moment, but it's ancient history, life continues and you have to look forward. This is what we did and now we are good."
How did Neymar resolve the differences with Cavani after the disagreement over the penalties? "I won't return to this chapter. It doesn't make sense to stay there. All I can say is that Neymar has been well received in Paris, simply because he is one of the best players in the world."
Are PSG the favourites for the Champions League? "We are conscious that we have everything to win the competition and that's our intention, but we are not unique. There is elite competition from various teams that always want to lift the trophy. The serious things start from now."
How did your relationship end with Madrid? There were rumours that linked you to Barcelona: "My relationship with Madrid is finished, because my cycle there ended. Frankly, I wouldn't have a problem to play at Barca, to the contrary. The only club I couldn't play for is Newell's Old Boys because I am a fan of Rosario Central."
You said that Real Madrid sent you a letter to avoid playing in the World Cup final in 2014: "I received that letter the same day as the World Cup final. It annoyed me to read it and later I ripped it up. The letter said that the Argentine national team had to be careful of what could happen to me if I played in the final (Di Maria was injured in the quarter-finals against Belgium and didn't play in the semi-final against Holland; that summer he was sold to United). I don't need to remember that letter to be motivated to play against them. To play against Madrid is motivation enough for me."
You have played with Cristiano, Messi and Neymar. Who is better? "They are three great players and it's a priviledge to have them in one side or another. A small amount of players have the luck to have played with the three best footballers in the world. When I grow old, I can look back on that with a lot of nostalgia."



Champions League
*Update 13 de febrero de 2018