REAL MADRID 3-PSG 1 | ZIDANE
Zidane: "We showed a lot of personality, the result is fair"
Zidane said that winning 3-1 does not mean it's over and that the next game is an entirely other story and that they can't be over-confident.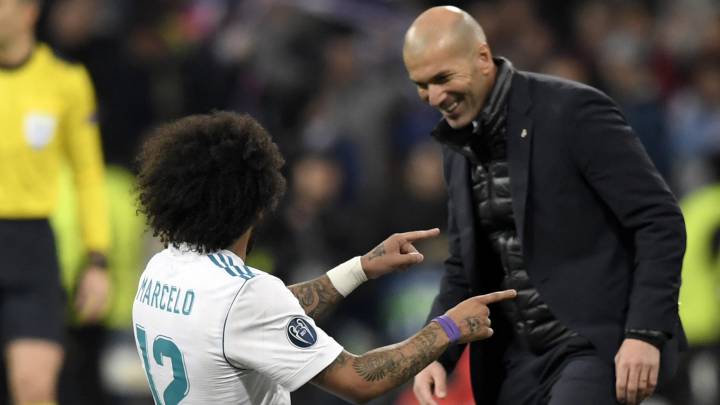 Zinedine Zidane spoke in a 'flash interview' after his sid's victory over PSG in the Champions League on Wednesday night.
Very complicated goal and playing well too: "We played a very good team game, from the start. We had a very deserved victory. We are very content with the result and with what happened. We showed lots of personality, and with our fans, that were behind the team in every moment."
Isco as a starter: "With Isco we looked for control of the ball and we had it. With four in midfield against three of them, Isco played a great game."
At 3-1, do you think it's over?: "Winning 3-1 does not mean it's over. There is a game in the return leg, we have to play it and not be over-confident, because it is another story and we know that we will suffer."
Best game of the season? "I don't know, it was a great game."



Champions League
*Update 14 de febrero de 2018
Champions League
*Update 14 de febrero de 2018