REAL MADRID 3 - 1 PSG | AL KHELAIFI
PSG president Al Khelaifi: "The referee helped Madrid"
Nasser Al Khelaifi, president of PSG, spoke after the 3-1 defeat at the Santiago Bernabéu and had a clear focus on what would be done to reach the quarter finals.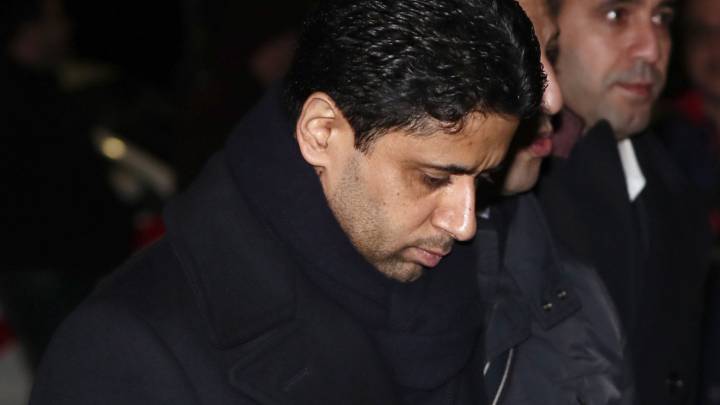 Nasser Al Khelaifi, the Paris Saint-Germaine president said that Gianluca Rocchi, the official in charge of Wednesday night's Champions League game, had been a key part in Real Madrid's 3-1 victory. In a 'flash interview' with BeIn Sports after the final whistle, Al Khelaifi also made clear his stance on Neymar.
Difficult second leg ahead for PSG
"We have to think about the 90 minutes ahead of us. We are playing at home, in our stadium, with our people, and I believe we can progress. We are going to do everything to turn the tie around and make it to the quarter finals. It's going to be really tough for Madrid."
A fair result for Real Madrid?
"The result was not fair. I think we played better in the second half, we had our opportunities to score, but we made some mistakes. Mbappé was called for an offside that wasn't... The refereeing errors have cost us dear. The official has helped Madrid."
Neymar transfer to Madrid
"I can say with 100% certainty that Neymar will be with PSG next year."
Champions League
*Update 14 de febrero de 2018



Champions League
*Update 14 de febrero de 2018