Winter Olympics 2018
Shiffrin describes slalom woe as a 'really big bummer'
After missing out on a medal in the slalom discipline she has dominated, Mikaela Shiffrin said: "When it counts, I didn't do it."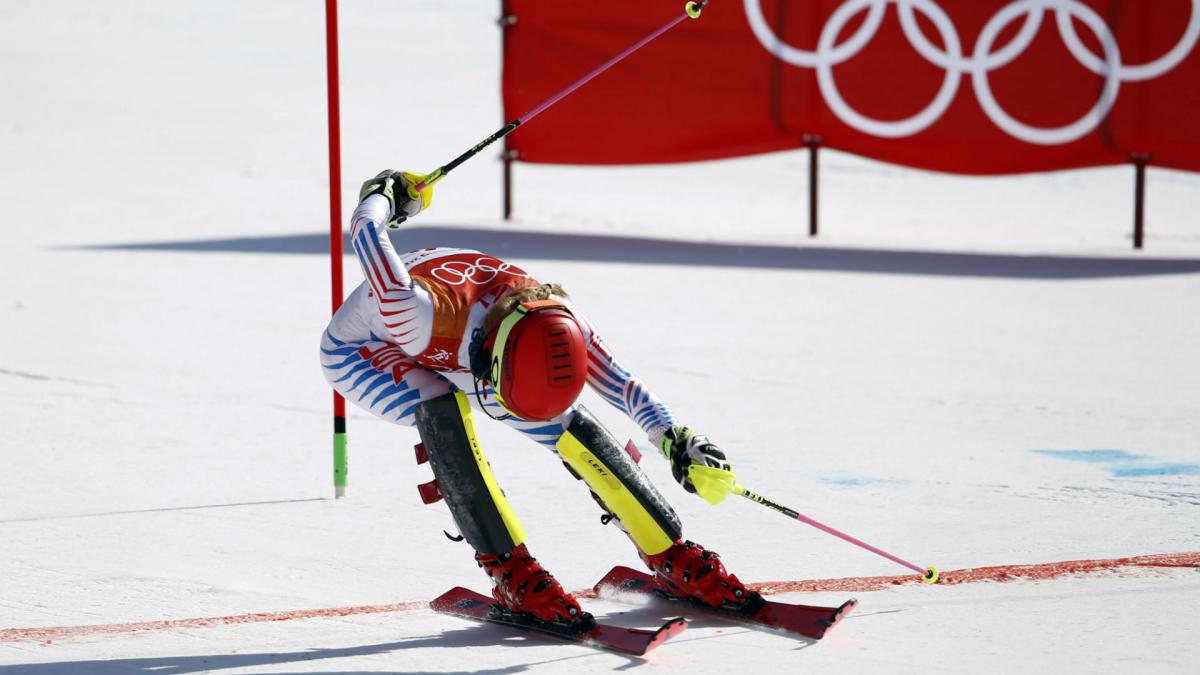 Mikaela Shiffrin described her shock failure in the ladies' slalom at Pyeongchang 2018 as a "really big bummer", but played down suggestions she may have contracted a virus prior to competing.
The dominant figure in the slalom, reigning Olympic champion Shiffrin was a heavy favourite to claim her second gold of the Games on Friday after triumphing in the giant slalom 24 hours earlier.
However, the American placed fourth as Frida Hansdotter topped a podium that also featured Wendy Holdener and Katharina Gallhuber.
"My best slalom turns are the best in the world. I didn't do anything close to that today," said Shiffrin, who has won 21 of her last 27 World Cup slalom races, only failing to make the podium on two occasions.
"When it counts, I didn't do it. A lot of races I have done it this year.
"Sometimes I feel like the only one who can beat myself in slalom is me. I beat myself in the wrong way today, it's a really big bummer.
"My skiing all season long has been so many levels above what I did today.
Alpine Skiing - Ladies' Slalom
알파인 스키 - 여자 회전

Gold HANSDOTTER Frida / SWE
Silver HOLDENER Wendy / SUI
Bronze GALLHUBER Katharina /AUT

Congratulations.축하합니다!#PyeongChang2018 pic.twitter.com/olqWY4Ek5d

— PyeongChang 2018 (@pyeongchang2018) February 16, 2018
"I felt my warm-up skiing was good, my turns in my free skiing were good but when it came to putting it into the race I was not like myself at all.
"I have been skiing aggressive in slalom all season long. Coming here today and skiing really conservative was a huge disappointment. It is hard to explain how it feels."
Shiffrin vomited just before her first run, on a day when two Swiss freestyle skiers became the first confirmed competitors in Pyeongchang to be hit by an outbreak of the norovirus.
However, the 22-year-old felt nerves were the most likely reason for her sickness.
"I felt that I had it [her nerves] under control but at the very last second before the start of the first run I had this terrible feeling," she added. "It was almost like a food poisoning feeling where I was just like, 'What is happening?'.
"I don't feel sick right now, I don't feel I have a virus. I was thinking that [I did] after the first run but it might have been a little bit of me making an excuse.
"Then I went through this whole phase between the first and second run when I thought, 'OK, get over yourself and do what you can'."