TENNS
Top of the world: Federer, 36, becomes oldest number one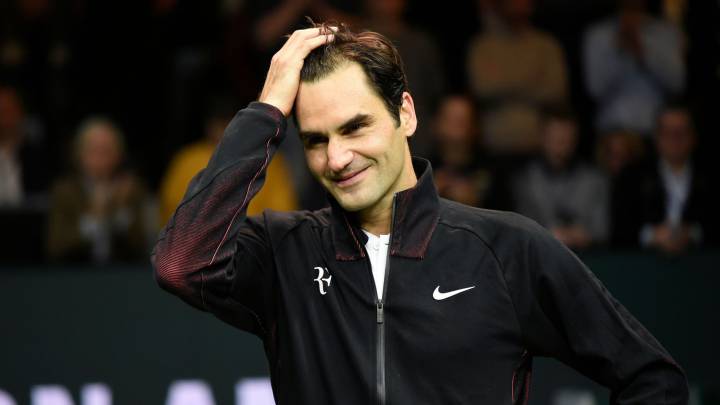 Roger Federer became the oldest world number one on Friday when the 20-time Grand Slam title winner reached the semi-finals of the Rotterdam Open.
The 36-year-old Swiss overcame an early setback to beat Robin Haase of the Netherlands 4-6, 6-1, 6-1 and will replace old rival Rafael Nadal at the top of the rankings.
Federer surpasses Andre Agassi, who held the top spot aged 33 years and 131 days in 2003, as the oldest man to claim the world number one spot.
It is Federer's first time back at the summit since October 2012 having first claimed the top position in February 2004.
"Reaching number one is the ultimate achievement in tennis. When you're older you have to work double the amount, you have to wrestle it back from someone who's worked hard to get there. It's a dream come true," an emotional Federer said on court immediately after the match.
"It's been an amazing journey and to clinch it here, where I got my first wildcard in 1998, means so much."
Agassi was amongst the first to congratulate Federer
36 years 195 days...@RogerFederer continues to raise the bar in our sport. Congratulations on yet another remarkable achievement!!

— Andre Agassi (@AndreAgassi) February 16, 2018
Federer had talked on Thursday of his desire to retake the world number one spot but doubted it would ever happen after he underwent knee surgery last year.
"I've struggled to try and get there. I had to win a lot of matches last year," said Federer, who was as low as 17 in the world in January 2017 before he returned to form with the Australian Open title.
"I never imagined this after my (February 2016) knee surgery. Number one is a tough place to get to.
"The most important thing is to be healthy, I would have had great regrets if I had not come here this week."