Real Madrid: Zinedine Zidane weighing up leaving even if he wins Champions League
"Being a coach is extremely tiring - more so at a club like Real Madrid," Zidane admitted on Saturday. If he has nothing more to give, he'll go. Jamaica vs USA: Gold Cup live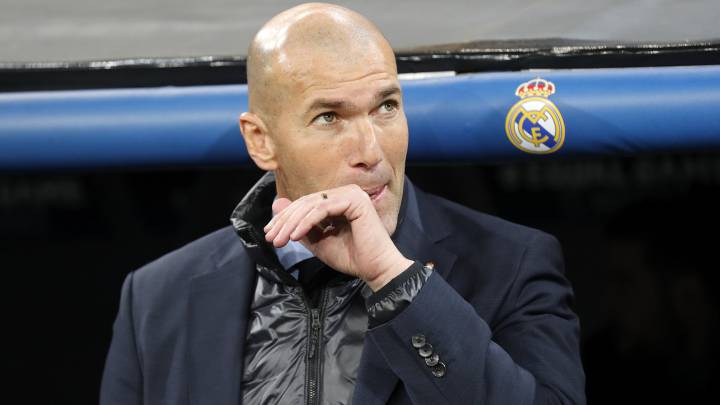 Zinedine Zidane is beginning to show signs of burnout. Speaking after Wednesday's Champions League win over Paris Saint-Germain, Sergio Ramos had indicated that the Real Madrid boss could leave at the end of the season even if he leads Los Blancos to a 13th European title, while 'Zizou' himself admitted on Saturday that coaching at the top level takes its toll.
"It's extremely tiring, no doubt about it," Zidane said ahead of the weekend LaLiga clash with Real Betis. "And more so at a club like Real Madrid. Of course there will be a moment when there will be changes, but that applies to all of us - the players too. The job takes it out of you but more here than in other places".
Demands of Real Madrid job catching up with Zidane
Now in his third year in charge, the Frenchman is starting to be worn down by the demands of such a high-pressure club. And as was the case of his playing career - he retired with a year still left on his Real contract - Zidane the coach has no intention of outstaying his welcome. If he feels he has nothing more to give, he'll walk away.
Indeed, he is understood to have already told his close circle that there is a very good chance that he'll decide not to stay on, regardless of results. He began to weigh this up back in August and, although he extended his contract until 2020 earlier this term, that would not be an issue. He has always maintained that, at the end of every season, he will sit down with the club's president, Florentino Pérez, to take stock and decide whether he remains in the post.
Asked on Saturday whether he has already made a decision over his future, the 45-year-old was keeping his cards close to his chest. "The most important thing is to take the job one day at a time," he said. "I don't look at where I might be - only where I am and what I am doing now in the present and I want to finish this season."
Zidane has long eyed the France dugout
However the campaign ends, managing France after Real Madrid is a challenge that has long been on Zidane's radar. In October, Didier Deschamps signed a new deal as boss of Les Bleus until 2020, but it has escaped nobody's notice that he has now been in the job for six years, and that his future is likely to depend on his side's performance at this summer's World Cup...



LaLiga Santander
*Update 18 de febrero de 2018