Real Madrid: Bale likelier to leave the LaLiga club than ever
Florentino Pérez is considering sacrificing Gareth Bale as he prepares to make summer changes to the Real Madrid first-team squad.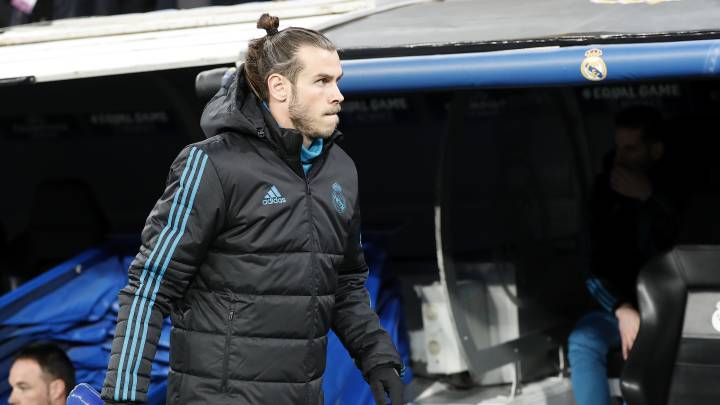 After several windows without spending big on marquee signings, Real Madrid president Florentino Pérez is preparing to break with his recent policy and make a transfer-market splash or two this summer. As is so often the case in football, however, Pérez needs to sell before he can buy if he's to make room in his squad. And one man in the firing line appears to be Gareth Bale.
Bale's days numbered - particularly if Zidane stays...
Bale knows he is unlikely to stay at the club if Zinedine Zidane remains as Real boss next term. The coach's decision to name him among the substitutes against Paris Saint-Germain on Wednesday said it all: Bale is no longer a nailed-on starter. It's not a trivial matter at the Bernabéu: after all, Carlo Ancelotti revealed in his book that he lost his job at Real Madrid for taking Bale off in a key LaLiga clash at Valencia. So Zidane's benching of Bale against PSG was a big move.
And Bale's demeanour during the Champions League clash spoke volumes. First, he could be seen in the dugout with a face like thunder. Then he was in no rush to take off his tracksuit when he came on in the second half; indeed, Zidane's assistants had to hurry the 28-year-old. And finally, he ignored the calls of his captain, Sergio Ramos, to join the rest of the team in the centre circle as they applauded the home support after the final whistle. As Ramos whistled over to him, he didn't even turn around; he blew his nose and trudged back to the dressing room with his head down.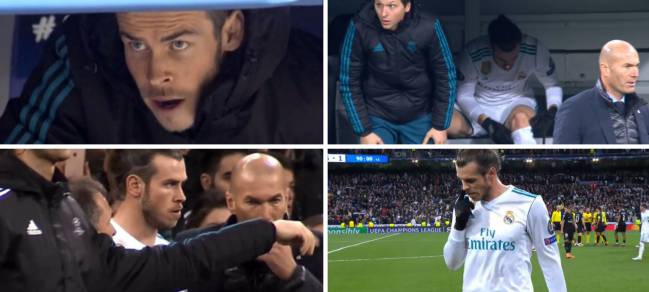 Zidane hasn't placed faith in Bale since injury return
Bale, who Real Madrid bought in summer 2013 for 101m euros (after failing to bring in Neymar, who had passed a medical with Los Blancos), is at the lowest point of his career at the club. This season, he has played just 34% of the team's overall game time (1,254 minutes out of 3,600). It's a meagre total, although when he has taken to the field, his return has been decent: nine goals and six assists.
And in the wake of Bale's return from his latest injury, Zidane has not placed his confidence in the former Tottenham Hotspur man... Or perhaps it's a case of the player himself lacking confidence, for fear of another fitness setback. Since Bale came back into contention, Real have played 11 games. He has been in the line-up for just six of them, and hasn't once featured for the full 90.
Bale stayed at Real Madrid, Mbappé went to PSG...
Despite José Mourinho's public interest in taking Bale to Manchester United, Pérez refused to sell the Welshman last summer. That the attacker did not depart Real Madrid had one chief consequence: teenage sensation Kylian Mbappé opted to go to PSG instead, where he could be sure of a starting spot. Time has proved Pérez wrong: along with Neymar, Mbappé is set to dominate world football when Lionel Messi and Cristiano Ronaldo are no longer the top two; and, all the while, Bale gets injured and re-injured.



LaLiga Santander
*Update 18 de febrero de 2018