Leganés-Real Madrid: Zidane hints he'll rest Cristiano Ronaldo
Cristiano Ronaldo has rediscovered his scoring touch in LaLiga of late, but he may be rested at Butarque on Wednesday evening.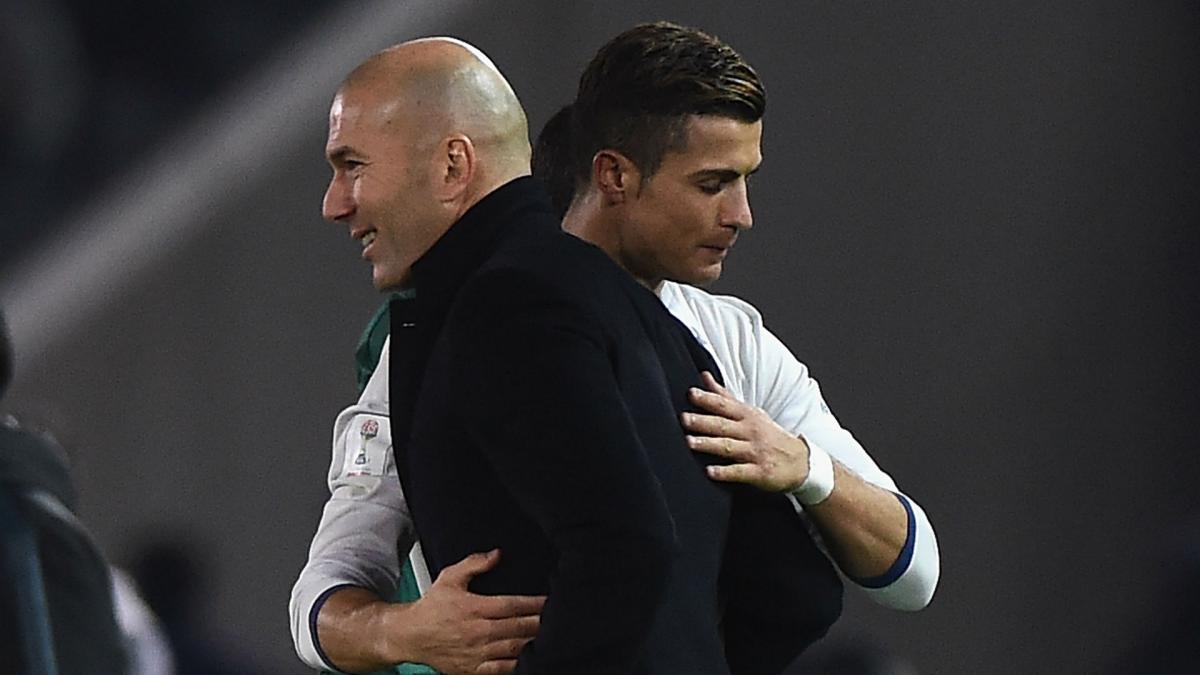 Zinedine Zidane has hinted that in-form Cristiano Ronaldo may be rested when Real Madrid visit Leganés in LaLiga on Wednesday.
Real Madrid striker has rediscovered domesitc scoring form
The Portugal star has found his shooting boots in Spain's top flight, having endured a difficult first half of the campaign.
Ronaldo has netted eight times in his past five league outings, while he was also on target twice in the 3-1 Champions League win over Paris Saint-Germain.
His latest goal came as Madrid came out on top 5-3 in a LaLiga classic away to Real Betis on Sunday.
But, despite Madrid still being a point adrift of third-place Valencia prior to playing a game in hand they have held since the Club World Cup, head coach Zidane is pondering whether to give his talisman a breather.
"I don't know how many years in a row he has played 60 or 70 games, but he doesn't stop," Zidane told a pre-match news conference.
"There comes a moment when it is necessary for him, for the team, for everything, for him to not play. He is better this way. Of course we talk about it, for the good of everyone."
Zidane praises Bale efforts despite poor run
Zidane also praised the efforts of Gareth Bale, who has again been linked with a return to the Premier League this week, amid a difficult run that has seen him fail to score in his past five appearances.
"Gareth is the way he is, he tries to do his best and that is all," he added.
"There is a lot of talk about him one way or another, but the important thing is to realise that the team is very important. I ask them to give their all and he tries to do that."
"I'm going to fight to stay here forever"
Speaking before the Betis contest, Zidane spoke of how managing a club the size of Madrid is "tiring", with some taking that as a suggestion that he will depart the Santiago Bernabéu at the end of the season.
But Zidane says he is not ready to step aside yet. "Sometimes when answering [questions about the future], there are doubts, but until I get tired of this job, I will continue," he said.
"I'm fine here, I'm going to continue to fight. But I will say that I take it day by day. With a long contract or not, it is day by day, that is what helps me be strong.
"I'm going to fight to stay here forever. If I am to continue, before the end of the season I will tell you. Just before."