Defending for 90 minutes at Barcelona a 'suicide mission' - Fabregas
After drawing with Barcelona at Stamford Bridge, Cesc Fabregas says Chelsea have to go to Camp Nou and attack the Catalan giants.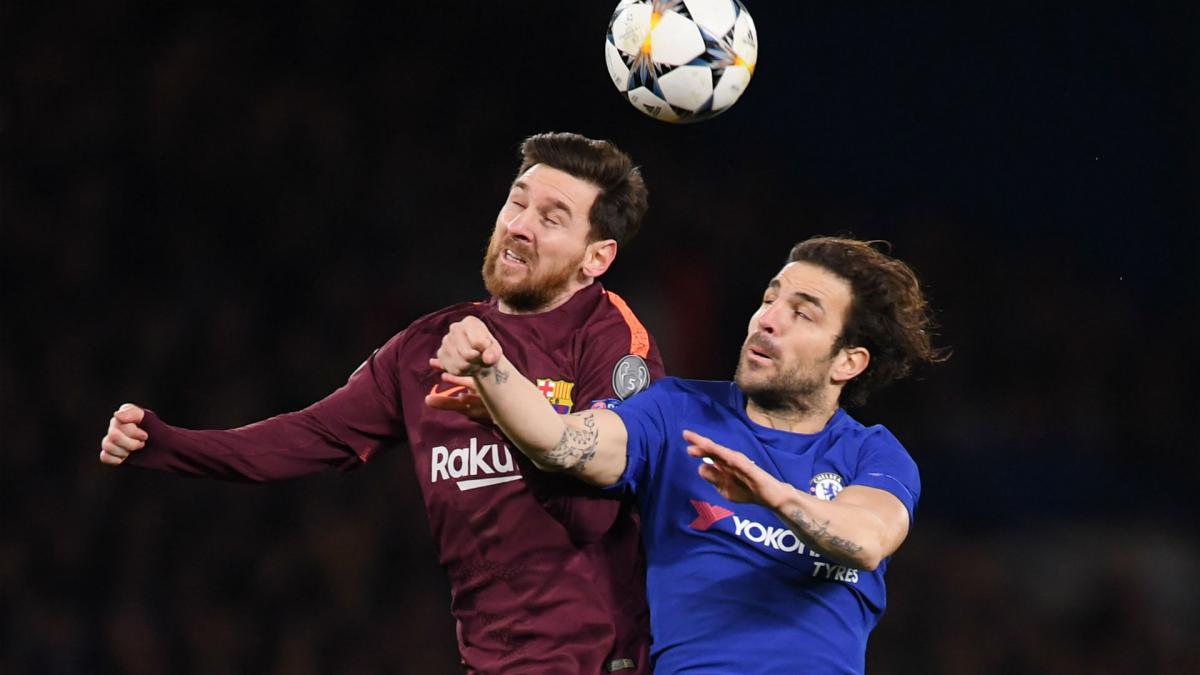 Cesc Fabregas has urged Chelsea coach Antonio Conte to not go to Barcelona in their Champions League round of 16 second leg with the intention of defending for 90 minutes, something he believes would be a "suicide mission".
The two sides played out an entertaining 1-1 draw at Stamford Bridge on Tuesday, though they will likely be ruing what might have been.
Willian – who previously hit the post twice – opened the scoring with a neat finish in the 62nd minute, only for Lionel Messi to strike with 15 minutes to go, rescuing a potentially vital draw and away goal for Ernesto Valverde's men.
And Fabregas feels Chelsea will have no hope of progression if they go to Camp Nou and attempt to sit back for the entire match.
"Ninety minutes defending there can be a long 90 minutes, an eternity," Fabregas told BT Sport. "You must go there to attack and create, we have to feel we can hurt them.
"Ninety minutes of defending is a suicide mission, so we have to play with personality and see if we can make it.
"It [the draw] is such a shame. I really thought we were very good, had a game plan and did really, really well.
"They had a few chances, one of the best teams in the world, but we were compact and solid. Willian would have had a hat-trick on another day – fantastic performance.
"It's a shame. We go home thinking we completed good work and should be proud, but [we are] sad – 1-0 or 2-0 would have been a fantastic result.
"We gave them a big chance at Camp Nou where they are strong, but we are positive. We can compete, but have to play an excellent game."