ATLÉTICO MADRID
Cerezo on Simeone's comments on Torres: "I've heard nothing"
The president of Atletico Madrid spoke about the potential polemic between Simeone and Torres and also spoke about Carrasco's possible exit with China beckoning.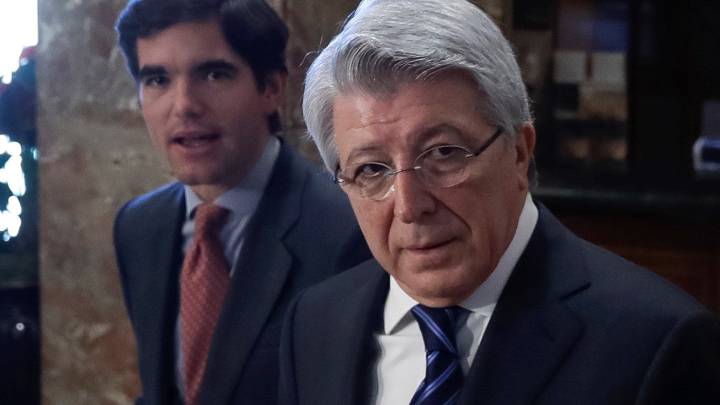 Enrique Cerezo, the president of Atlético Madrid, spoke to the media at the meeting between Copenhagen and the rojiblanco's directors for a meal ahead of their clash on Thursday night. Journalists asked Cerezo about Simeone's declarations about Fernando Torres when he said he would not fight to keep the club legend in his ranks.
"What comments?" said Cerezo, "I just arrived from Mexico today and I heard nothing. When I read them I can make a comment. I heard no statements. I arrived at 7 in the morning and when we arrive at the stadium, they'll tell me what happened."
What he is sure about is that both Simeone and Torres will be greeted with applause on Thursday night. "They will be received with great applause, they are a player and a manager much loved by Atléticos."
The exit of Carrasco is also on the agenda and the president said, "What we are looking for is if it is good for the club and the player. If Carrasco is negotiating and if the offer is good for him, we have no objection to him leaving. When a decision is made, it will be communicated. I don't know where the conversations are at."