Manchester United make huge offer to convince David de Gea
The Premier League giants are going all out to secure their most important player with The Times reporting an annual salary of 13 million euros to stay at Old Trafford.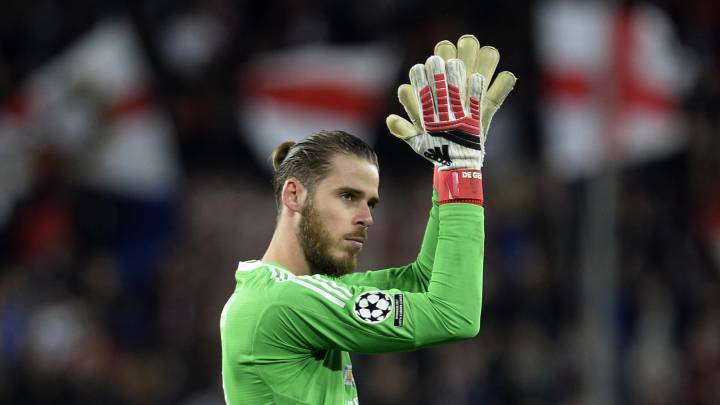 There is optimism in England about the renewal of David de Gea with Manchester United in a new deal that would see him amongst the highest paid in the league.
De Gea to renew with Man Utd till 2021
According to reports from The Times on Friday, the Spanish goalkeeper is willing to extend his contract with the Red Devils, which will see him boost his salary significantly. The news outlet reports that Real Madrid can forget about signing the goalkeeper who was a fax machine error away from moving to the Spanish capital in 2015, with discussions between the player and the Premier League club progressing satisfactorily since they began at the end of last year.
The figures being discussed are impressive. An salary of 220,000 GBP per week (13 million euros per year), would make De Gea one of the best paid players in the money-fuelled Premier League. Regarding the duration of the contract, the desire of Manchester United is to tie him down to life at Old Trafford until at least 2021, while not ruling out a further extension to this.
Real Madrid links could end early
Spain's number one has a contract with the Manchester Club that expires in June 2019, and it includes an option to extend for a further season. No details of a buy-out clause were revealed but this news, if confirmed, could mean a swift end to any links to Madrid. Los Blancos have made no secret about their aim to bring in an elite goalkeeper, and there is no doubt that United's player of the year three out of the last four years is in that category.