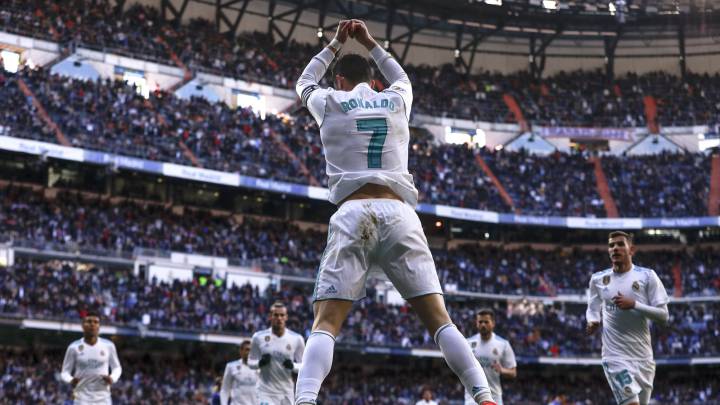 Real Madrid extended their winning run in all competitions to five consecutive games with a 4-0 victory over Alavés in the Bernabéu on Saturday, the first time Zinedine Zidane's side have managed their own personal manita of triumphs in a testing season for the reigning Liga champions.
Cristiano Ronaldo (2), Gareth Bale and Karim Benzema provided the goals against an Alavés side who had been on an impressive streak of their own with three straight wins guiding Abelardo's side clear of the relegation zone and injecting El Glorioso with a much-needed dose of confidence ahead of the visit to the Bernabéu. That much was evident from the off as the visitors went at Madrid with drive and invention, hitting on the break and carving out some decent chances in an even first half as Real's habitual defensive frailty allowed Hernán Pérez and Alfonso Pedraza to wreak havoc on the flanks.
Alavés had almost lost both of their wide men to injury inside 10 minutes, Pedraza requiring heavy strapping to his wrist after being bundled into the advertising hoardings by Dani Carvajal and the Paraguayan briefly sitting on a stretcher after a clash with Theo Hernández. But both were able to continue and the punches continued to rain down on both sets of defenders in an end-to-end first half that looked destined to end level before Ronaldo turned on a sixpence to stroke home a beautiful flick from Benzema on the edge of the area.
Benzema turns in another selfless performance
Zidane has often remarked that he is not particularly bothered if his striker scores goals and it was Benzema who provided the second immediately after the restart, stealing the ball in midfield and spotting the run of Bale, who careered down on Fernando Pacheco's goal and beat the Alavés stopper at his near post.
That knocked the wind out of the visitor's sails and 15 minutes later Ronaldo added a second after a sweeping Madrid move, clipping a shot from Lucas Vázquez's assist past Pacheco to make it 3-0.
Alavés continued to threaten and had their chances to get on the score board but Keylor Navas again put in a performance that made a mockery of constant speculation over his position as Real's number one to repel everything that came his way, a sprawling save from Pérez and a fine block from a point-blank belter from Alexis keeping the score to zero in the first half.
As the game progressed it became a matter of when, not if, Madrid would add to their tally with Ronaldo, Bale and Vázquez all going close before Alexis brought down the Welshman in the final seconds to hand Ronaldo the opportunity to claim a hat-trick. Sportingly, the Portuguese handed the ball to Benzema, who had found the net in LaLiga only once since November to end his purgatory. The Frenchman duly dispatched an expert spot-kick past the dive of Pacheco, who had guessed correctly, to complete what undeservedly became a rout in the second period.
Still, Abelardo's side have enough breathing space to take the defeat on the chin and during the first 45 minutes landed enough blows on the European champions to suggest they will not be drawn back into the relegation mire this season. For Zidane, a total of 30 goals in seven games and a first Liga clean sheet of 2018 was a decent afternoon's work with his side focused more on Europe than domestic affairs this season. Victory also took his side past the 50-point mark and strengthened their grip on a top-four finish, which will still be regarded as a failure after last season's achievements but is a consolation prize that a few weeks ago was in some doubt.
Real Madrid vs Alavés live online: as it happened
92'+2' And that's it! Real win 4-0, comfortably in the end it has to be said, after Alavés had given as good as they got in the first half. Ronaldo (2), Bale and Benzema on the score sheet, which will give the headline writers plenty to work with for the morning papers. Thanks for joining! We'll have Barcelona vs Girona live at 20:45 CET. 
90'+0'   Two minutes added.
90'   Pérez! The Paraguayan gets a shot off and Navas makes the save, gathering the ball up at the second attempt.
Gooooooool! Pacheco guesses correctly but Benzema hits it so sweetly that it almost shaves the inside of the right-hand post on its way in. 4-0 to Madrid.
87'   Laguardia brings down bale and Benzema is handed the ball! Nice touch from Ronaldo there.
87'   Penalty!
85'   Alavés almost break but Pérez hangs on to it a little too long and Llorente is back to make amends for his earlier blunder.
84'   Lucas! Bale bursts down the right and puts in a wonderful ball that the Galician is inches away from turning in.
83'   Alavés get through the Madrid back line but once again the final touch lets the visitors down.
82'   Navas displays his reflexes to beat Sobrino to a ball but the move was called offisde anyway. Alavés still searching for a goal as the clock ticks down.
81' Llorente's first contribution is to haul Sobrino down after he loses possession and into the book he goes.
80'   But a burst of pace and a drilled shot-cross suggests that nothing untoward has affected the Welshman.
80'   Concern for Real as Bale is gingerly caressing that troublesome calf of his.
78' Casemiro is off for a breather with Marcos Llorente getting a rare run-out for the home side.
77'   Alavés build nicely and eventually find Ibai in the area but he can't land a shot on target. It doesn't seem now that Alavés are going to a consolation that they thoroughly deserve.
76'   Alavés enjoy a period of possession but can't pick a way through. 
74'   Nice move from Real as Theo drives down the left, finds Ronaldo with a chipped cross and the Portuguese tees up Lucas, who draws a fine save from Pacheco.
72' And Burgui is also on for Alavés as Guidetti makes way.
72' Dani Ceballos is going to get more than 29 seconds today as he comes on to replace Kovacic.
71'   Medrán nutmegs Benzema, but then sends his pass straight out on the far side.
70'   Lucas! The winger drives into the area and hammers a shot into the side netting.
69'   Alavés work the ball in towards Sobrino but Navas is alert to the danger and gathers. At the other end Ronaldo almost gets a nod on Bale's teasing cross but misses it by an inch.
68'   Kovacic wants to get in on the act and has another go from distance but Pacheco impassively watches it fly wide. 
67'   It's Guidetti who hits it. He clears the wall but also the bar as his shot doesn't obey the laws of gravity in time to trouble Navas.
66'   Dangerous free-kick for Alavés on the edge of the area...
65'   Theo channels his Alavés form and takes the ball past three defenders before pulling it back. There's a half-hearted penalty appeal as a defender's hand gets in the way but the ref is having none of it.
64'   He doesn't score many and Kovacic didn't get very near to adding to his tally there, Lucas finding the Croatian with a square ball and Kovacic finding air with his attempted volley.
62' Ibai Gómez also on for the visitors, replacing Pedraza.
62' Change for Alavés as another former Real man, Álvaro Medrán, comes on for Manu García.
60' Goooooooool! Another fine move from Real. Benzema for Bale, who sweeps a ball out to Lucas. The Galician squares for Ronaldo and he makes no mistake from 10 yards out, clipping a crisp shot past Pacheco. 3-0 to the hosts now.
59'   Torres sends a ball over the top for Sobrino, who gets the better of Nacho, but Casemiro is back like a steam train to mop up the danger.
58'   Varane goes down in a heap after a robust challenge from Sobrino but there's no harm done and he's fine to continue.
57'   Lucas wins another corner. He's been a real livewire this afternoon and his deliveries have been decent as well but this one is cleared easily by Laguardia.
56'   It's a decent one from Lucas and Varane rises to meet it, Pacheco forced to tip it over the bar. Another corner...
56'   Corner to Madrid...
55'   Sobrino! The Alavés striker should have at least warmed Keylor's gloves there after Kovacic lost the ball in midfield. But he glances his header wide. Alavés have not given up on this and are still creating chances.
54'   Benzema buys himself a yard and has a pop but it's horribly struck and flies into orbit.
53'   Bale! Great strikee from the forward that tickles the very top of the bar after more great work from Benzema down the left.
51'   Laguardia! The Alavés defender gets in a vital block after a sweeping Madrid break to deny Lucas bagging the third.
50'   Ball in the net! It's Benzema but the Frenchman is thwarted again, this time by the lino's flag.
49'   Chance for Alavés! The ball is spread out wide and played into the box, where it falls for Sobrino but he can only poke a weak shot at Navas.
48'   Abelardo preparing a couple of changes, former Castilla winger Burgui and Ibai Gómez warming up. Both wide men. 
47'   It's hit far too long though and Real clear with ease. That was Bale's seventh league goal of the season.
47'   A hammer blow for Alavés that. But they win a corner...
46' Gooooooool! Real strike immediately from the kick-off. Benzema nicks the ball in midfield and feeds Bale, who gallops down the left and slots home past Pacheco! 2-0 to Real and Benzema the provider on both occasions. 
46' Alavés get the ball rolling again! Ronaldo's excellent strike all that separates the sides.
The teams are back out.
The second half is about to get underway. Can Alavés possibly keep up that tempo? Can Real keep them out? Clean sheets are at a bit of a premium for Zidane's side this season.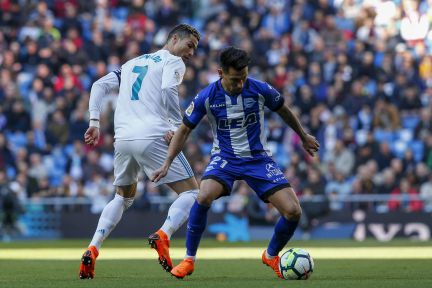 There won't be much of a team talk needed from Abelardo at half time. "Just keep doing that, lads" will suffice.
What a frantic 45 of football that was. Alavés unlucky not to be on the score sheet but it took a wonderful combination between Benzema and Ronaldo to edge Real in front.
45'+2' And that's the half! And a bonkers one it was too. Real go into the break a goal up but it could have been 2-2 by now. Entertaining stuff from both sides and Alavés are clearly in Madrid to try and win this one.
45'+1'   Benzema goes close after a nice flick from Theo, who appears to think he's back at Alavés judging by this afternoon's performance.
45' And Alexis almost draws his side level! Navas with annother fantastic save. The Alavés defender had a clear sight and leathered his shot but the Costa Rican stood form at his near post.
44'   Right on the stroke of half time, always a difficult one to swallow for a visiting side at the Bernabéu. Corner to Alavés though...
43' Goooooooool! There it is! The deadlock is broken! Benzema lays on a wonderful flick for Ronaldo, who turns and hammers a left-footed shot past Pacheco! 1-0 to Madrid and Ronaldo's run continues.
42'   Casemiro! He's got four this season in La Liga and he almost added a fifth there with a rasping drive.
42' Pérez sends it in but it's hit too long to cause any problems and Bale clobbers it clear. Real on the front foot now...
41'   Another great move from Alavés ends in a corner as Theo hooks a dangerous cross behind.
40'   Again Alavés almost get through and again Real clear in extremis, this time Varane reading the ball. The visitors look the most likely to score at the moment.
38'   Ronaldo almost wriggles through but Ely is there to make a vital challenge. Alavés then race stright up the other end and conceded a foul as Nacho chases down Pérez. End to end hardly goes halfway to describing this game.
37'   How this is still 0-0 is anyone's guess. Alavés almost get through again but Carvajal is on hand to snuff out the danger.
36'   Navas! What a save! Alavés break and Pedraza whacks a shot across goal that the Costa Rican keeper does splendidly to get a hand to. He then scrambles to grab the ball with Sobrino bearing in at the far post.
35'   Free-kick for Madrid out on the right, a bit harshly given on Pedraza, who appeared to dispossess Lucas fair and square. Alavés are defending extremely well.
33'   Ronaldo is limping a bit after that but looks ok to go on. Lucas gets half a yard in the area and shoots on the turn but it's bread and butter for Pacheco.
31'   Ronaldo almost gets through but Laguardia flattens him in the area. The Real captain was offside anyway but went down in some discomfort.
30'   Close! Theo gets in a right old pickle and Guidetti says ta very much, beats Varane and Nacho and gets a shot off which Navas smothers. It's that witching half-hour for Real now, where they traditionally start to get nervous and the crowd start to get on their backs...
29'   Pérez! The Paraguayan drives through the Real back four and tries to catch Navas out with an outside of the boot effort but it's high. Good chance for the visitors, who are not in any way considering themselves inferior here. They fancy this and have craved out a couple of decent chances.
28'   Alavés could do with getting their foot on the ball for a bit here. Going toe-to-toe is admirable but likely to end up favouring Real.
28'   Another corner for Real, taken short to Ronaldo, who buys himself some space and fires a shot wide of the far post.
27' Lucas wins another corner for Madrid. In it goes and it lands plum on Ronaldo's chest. It didn't look like the Portuguese was expecting that and he just pokes a half-shot straight into a defender, who bangs it clear gratefully.
24'   Bale! What an effort! Benzema pings in a glorious cross and Bale leaps like a salmon, turns in the air and hammers an overhead just wide! That would have been a goal of the season contender if it had gone in. Great move from Real.
23'   Benzema! Zut alors! Lucas skips through the defence, feeds Ronaldo, who crosses for the Frenchman and he manages to hit the post from a foot out! Ronaldo was offside anyway, much to Benzema's relief.
22'   Bale tries to get away down the left but Alavés are well-drilled at the back and even the Welshman's little backheel doesn't fool Alexis. The visitors are giving a good account of themselves so far.
20'   It's end to end stuff so far and Alavés almost break out but Theo sticks out a boot to stop the chance. No card though, to the chagrin of Alavés' players.
19' And this time it's Alavés who almost break through but Sobrino is called narrowly offside.
17'   But instead, Real break with lightening speed and it's three against one but Benzema's recent rotten luck continues as he slips when shooting! That looked certain to end in a Real goal. Alavés need to be very careful about leaving one man back against Bale, Ronaldo and the Frenchman.
16'   Corner for Alavés. They score a few from here...
15'   Ronaldo, captain for the day, streaks down the left but his shot is straight at Pacheco and no trouble for the Alavés keeper.
14'   Real hit it long and Bale nods it down for Benzema, who squares but there's no-one there to take advantage.
13'   Navas! The keeper is out like a whippet to beat Sobrino to the ball as the striker took advantage of a rare Nacho mistake and he bails his side out of trouble! Incredible anticipation from the Real stopper.
12'   And on comes Pérez again.
10' And Pérez is wandering off the pitch, it seems after Theo accidentally caught him in a 50-50. Throw to Alavés on the right in the meantime.
9'   Hernán Pérez is down now and looks to be in a spot of bother. Alavés are not having much luck in the opening 10 minutes. Looked like he turned his ankle there. The stretchers are out...
8'   Play continued during that but not much of note happened. Ronaldo finds himself with a shooting chance but clatters it against a defender for the first corner of the game. It's a decent one from Lucas but hooked clear by the Alavés defence.
7'   It looks as though he may have sprained his wrist, the docs are wrapping it up. And it seems that Pedraza will continue for now.
6'   Ibai Gómez looking like he's coming on for the stricken Pedraza. A real blow for Alavés that as the Spaniard is one of El Glorioso's better attacking players.
6'   Pedraza really hit the boards hard there and it seems as though Abelardo is preparing a chance.
5' Hernán Pérez goes in the book for flattening Theo.
4'   Well, well. Bad news for Alavés as it seems that Pedraza won't be able to continue!
3'   Alavés appeal for a penalty as Carvajal sends Pedraza smacking into the hoardings. Nothing given though. Pedraza felt that one though.
2'   Bale goes on a run on the left but Alexis brings it to a halt. Alavés have their first taste of the ball and work it forward through Manu García but Vázquez is back to make a clean tackle.
1' Ronaldo is dispossessed but Theo Hernández wins it back. Casemiro tries his luck but has people in the second tier diving for cover as his shot goes wildly high.
1' And we're underway!
And a respectful applause follows.
A minute's silence is to be observed for the police officer who lost his life during the disturbances in Bilbao last Thursday.
For what they're worth (usually not much) here are our predictions for the weekend, already bust by Celta-Eibar. We've suggested 2-1 for this one.
Lucas Vázquez is Madrid's top assist-maker this season and has really come on leaps and bounds this season, putting Gareth Bale under even more pressure. It will be interesting to watch them both in action on either side of the midfield four.
It's a glorious old afternooon in Madrid, the perfect temperature for a spot of fitba. Can El Glorioso make it even more glorious? They've taken more points than Madrid since Abelardo took over.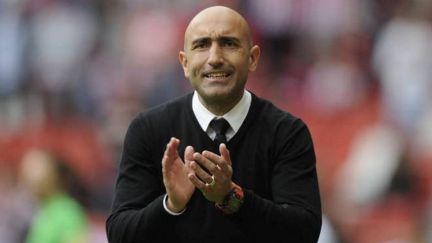 Just a reminder of some key information as the clock tick-tocks to kick-off: when and where to watch the game!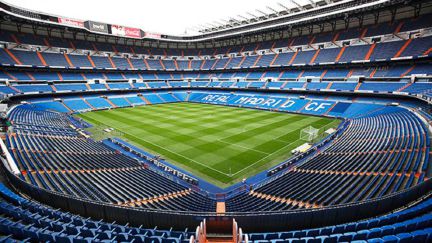 Off the knee or off the shoulder. Cristiano Ronaldo doesn't care as he continues to reacquaint himself with those old scoring boots. Only Neymar and Agüero have scored more than Madrid's number 7 in 2018.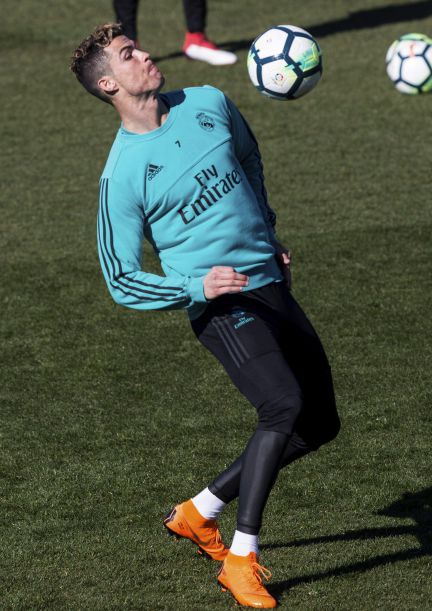 So no room for Isco in the starting XI despite his recent good form. That will do little to dispel rumours that Zidane has decided to sell the midfielder this summer.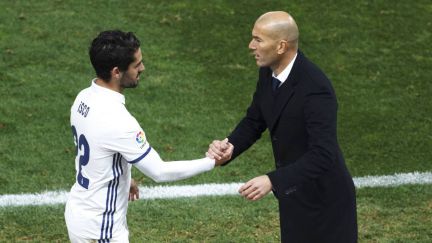 And here's the Alavés starting line-up: Pacheco; Alexis, Laguardia, Rodrigo Ely, Rubén Duarte; Hernán Pérez, Manu García, Dani Torres, Pedraza; Guidetti, Sobrino.
Madrid's line-up has been confirmed Isco is the man to make way as Vázquez indeed retains his place after a stellar display in Butarque. Real XI: Keylor Navas; Carvajal, Varane, Nacho, Theo; Casemiro, Kovacic, Lucas Vázquez, Bale; Cristiano, Benzema.
Zidane issued an apology to the former Betis midfielder in his pre-match press conference for bringing him on for just 29 seconds in Butarque. He get more of a look in today though with Zidane able to call on just five fit midfielders.
  Alavés have beaten Real Madrid just once before in LaLiga, back in 2000, but gave the visitors a tough afternoon in Mendizorrotza in the return fixture this season, when Dani Ceballos scored twice in a 2-1 victory. The summer signing has pretty much disappeared from view since then, starting just once in La Liga since that game last September.
Gareth Bale has been under the spotlight this week after warming the bench in both the PSG game and the match against Leganés.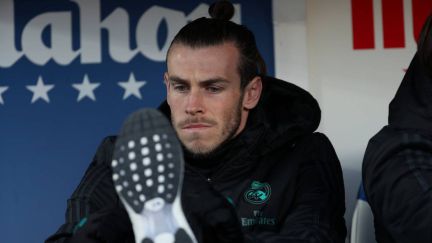 Zidane is not taking this one lightly as might be expected given Alavés form under Abelardo. El Glorioso have climbed clear of trouble with seven wins in 11 under their new boss and will be bang up for this one today. Cristiano Ronaldo has been recalled and the Frenchman may opt to deploy his preferred front three in the Bernabéu today with planty of absentees in the lines further back.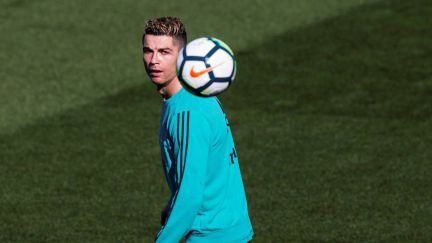 Also missing today is Marco Asensio, who had his wisdom teeth pulled on Friday. His absence could prove key as the Spain international is Real's specialist can-opener this season.
The Real coach will be without Sergio Ramos on Saturday as the captain serves another suspension after picking up a yellow in Butarque. No player in the history of Europe's top divisions has matched Ramos' collection of cards.
Real Madrid's flurry of Liga games continues in the Bernabéu as Zinedine Zidane's side host Alavés hot on the heels of winning their game in hand against Leganés in Butarque last Wednesday.