PSG 3 - 0 MARSEILLE
No Neymar fracture but doubts remain over Real Madrid return
After leaving the pitch on a stretcher on Sunday evening and taken to hospital on crutches, there is a feeling of optimism that PSG's star will be fit for Champions League.
The alarm bells were ringing in Paris. PSG's star player, Neymar Jr, was stretchered off during the Ligue 1 match against historical rivals Marseille, and as tears appeared on the Brazilian's face, so too did the concern upon all those hoping for a comeback in the Champions League second leg against Real Madrid on Tuesday, March 6th.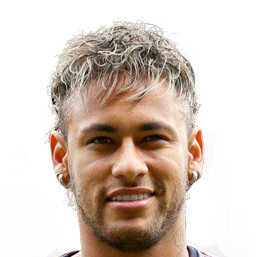 Optimism for Neymar Champions League return
The talisman for the French club was taken to hospital late on Sunday night with his lower leg and foot in a brace. Initial concerns, based on the images of the incident on the pitch, were that he had possible fractured his ankle but early reports from the medical team were optimistic, with no sign of fracture or serious sprain.
After the game, Unai Emery had spoken with positivity:
"The first examination in the locker room revealed that it was a twist to the ankle. Now we will do a medical examination to find out what this twist is.
"We will wait for the examination, we will be optimistic. If I had to say today (whether or not he will face Real) I would rather say yes to being optimistic."
PSG skipper Thiago Silva added: "Neymar already had a swollen ankle. I'm not a doctor, but I don't think he'll be available on Wednesday. He has to rest."
Neymar doubt for Madrid clash
Maxwell and Marquinhos both went to the hospital with their teammate who left at 01:20 local time on Monday. Further tests will be carried out by the doctors with his progress being closely monitored by manager Emery. PSG's next game, on Wednesday, is in the quarter finals of the French Cup - once again a Classique against Marseille - and then away to Troyes in the league, before Los Blancos, right now brimming with confidence come to visit.