Real Madrid stutter without Cristiano Ronaldo
Zinedine Zidane's side lost to Espanyol on Tuesday evening, and have failed to win half of the matches that Ronaldo has not played in.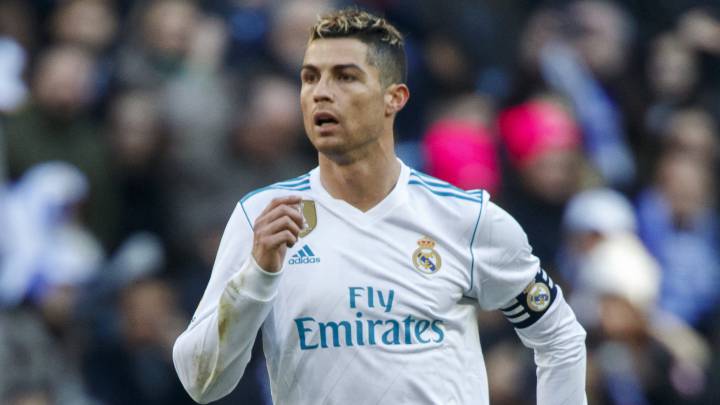 Everything looked so promising for Real Madrid. A 3-1 victory against PSG in the Champions League, the long-overdue arrival of a run of five wins, the bbC spluttering back in to life, and Neymar's absence in Paris.
Madrid without ambition at Espanyol
It often seems like Zinedine Zidane's side are best when they have their backs against the wall, but then came another relapse in LaLiga. It happened in Cornellà. Espanyol smelt blood and inflicted the defeat, with a last-gasp goal coming from Gerard Moreno.
Without Cristiano Ronaldo, Madrid abandoned any semblance of ambition or interest in a match in a competition that has been out of their reach for months. Without the Portugal international, Los Blancos closed their vicious circle and returned to the kind of meek performance that we saw at the start of the season.
Ronaldo was also absent then, as a result of a ban for pushing a referee in the Spanish Super Cup. Madrid survived in the first and fourth matches of the season, with 0-3 and 1-3 victories in Riazor and Anoeta respectively. Yet they stuttered at home, drawing 2-2 with Valencia and 1-1 with Levante.
'Plan Cristiano' not going so well
Barcelona took advantage of that sluggish start to establish a lead that has become unassailable. Zidane did not rest Ronaldo for a LaLiga match until the trip to Butarque to face Leganés on February 21st.
But now, with Ronaldo also sitting out the match at Espanyol, it appears that 'Plan Cristiano' is in full swing. It worked last season, but this year Madrid have struggled without their star man, winning three matches, drawing twice, and losing once in his absence.



LaLiga Santander
*Update 27 de febrero de 2018