Bale was unhappy to be on the bench against PSG, says Giggs
The new Wales coach discussed his star player at the Laureus awards, and said speculation about Bale's Real Madrid future doesn't concern him.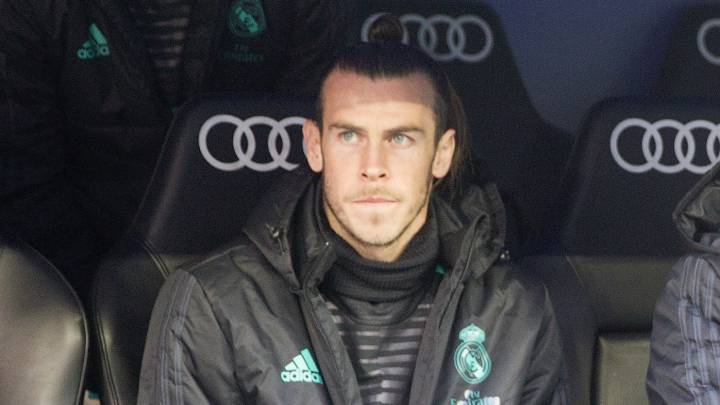 Gareth Bale was 'not happy' to be a substitute in the first leg of the Champions League last-16 tie between Real Madrid and PSG, according to Wales coach Ryan Giggs.
Giggs unconcerned by Bale speculation
"I went to see him last week and he was happy," said Giggs, "he wasn't happy that he didn't play the PSG game, but then the next few games he started."
Bale's discontent was clear for all to see. He yawned while sat on the bench, was slow to prepare himself when Zinedine Zidane signaled for him to get ready, and did not follow Sergio Ramos's lead in thanking the Bernabéu at full time.
Giggs answered with a straight bat when asked about Bale's future at Real Madrid. "Speculation doesn't concern me. He's at a top club and when you're at a top club, as I know, you are constantly under scrutiny," said Giggs, who became the Wales manager in January after Chris Coleman vacated the post.
Real Madrid concerned by China Cup injury potential
The 28-year-old's situation at the Bernabéu could become more complicated in the next few weeks. Wales are set to take part in the China Cup during the international break at the end of March, along with Mexico and China. Giggs plans to name a strong squad for the trip, including Bale. "He was really positive about the first trip and the one thing that's come over is the huge spirit within the team," said Giggs, "I really want to carry that on."
Real Madrid are unlikely to view the trip with such positivity given Bale's susceptibility to muscle injuries. As Zidane often repeats, "we have to go little by little with Bale". Yet Giggs insists that he will be cautious with his players.
"Ideally I want everyone there. The important thing is if people are carrying knocks, we'll be monitoring them. The medical team are in contact with all the clubs. We won't take any risks."



Champions League
*Update 28 de febrero de 2018