Vettel agrees with Hamilton over 2018 rivalry assessment
A fractious 2017 F1 title battle between Lewis Hamilton and Sebastian Vettel may be even more heated this season.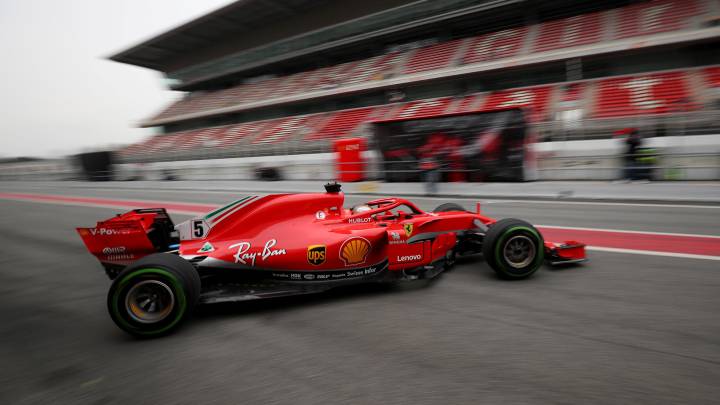 Lewis Hamilton's recent assessment that his rivalry with Sebastian Vettel "could be worse" in 2018 is one that the German agrees with. World champion Hamilton clashed regularly with Vettel as Mercedes and Ferrari battled it out for supremacy in F1 last season.
When addressing the media at the launch day for Mercedes' 2018 model, Hamilton told the assembled media: "You have to expect that it could be worse. Always expect the worst and hopefully it will be better."
Vettel aiming to be on top of the world again
Vettel ultimately lost out on the F1 drivers' title after experiencing several reliability problems, but many are tipping Ferrari to once again close the gap on Mercedes' dominance. And when asked what he thought of Hamilton's comments, Vettel told Sky Sports: "Pretty much the same. I think Mercedes is the favourite going into this year, so if we can be close - very close - closer than last year then that would be great. But it's a long year. Now it's March and we keep going to the end of November. So it's a long time from here to the end of the season."
The last of Vettel's four world titles came in 2013, while Ferrari have not had a drivers' champion since 2007 or a Constructors' title since 2008. And Vettel is desperate to end the wait, adding: "It's inevitable that everyone gets older but it's always too long if more than a year goes. You want to make sure you bring it back. That's our ambition and target to bring the championships back to Maranello."