ARGENTINA
Lautaro's father says he has signed with Inter, he denies it
The striker says he has not signed with any clubs despite his father, Mario, suggesting he has already signed with Inter Milan in Italy's Serie A.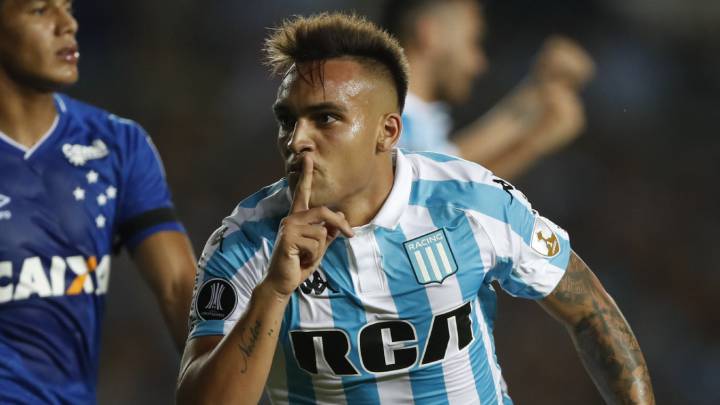 Lautaro Martinez' future still hangs in the balance and is a massive talking point in Argentina. The Racing striker, who Inter Milan and Atlético Madrid are interested in, might have already signed a deal with the Serie A side according to Mario Martinez, his father, although the player has been quick to deny those claims.
The Argentine scored a hat-trick against Cruzeiro in the Copa Libertadores and has scored 10 goals in the 12 games he has played this season. When it seemed that Atlético were all set to sign him for €9 million, Lautaro renewed with Racing and increased his release clause. That was when Inter arrived on the scene. The good relationship between the Italians and Diego Milito, the former Inter player and current Racing sporting director has sped up talk and led to a deal according to the player's father.
Mario Martinez told Brújula 24: "We have already done everything to be here (at Inter) in June." Although Lautaro himself said on TNT Sport that "I didn't sign a pre-contract with any club. In June, we will see where I carry on playing." What is certain is that he is a hot prospect and wanted by several clubs and his fantastic form means a door could open for a place in Jorge Sampaoli's World Cup squad alongside Messi, Aguero, Higuain, Icardi and Dybala.