Cédric Bakambu finally cleared to play for Beijing Guoan
Beijing Guoan have reportedly made the former Villarreal striker the most expensive African player ever but the full value of his move remains undisclosed.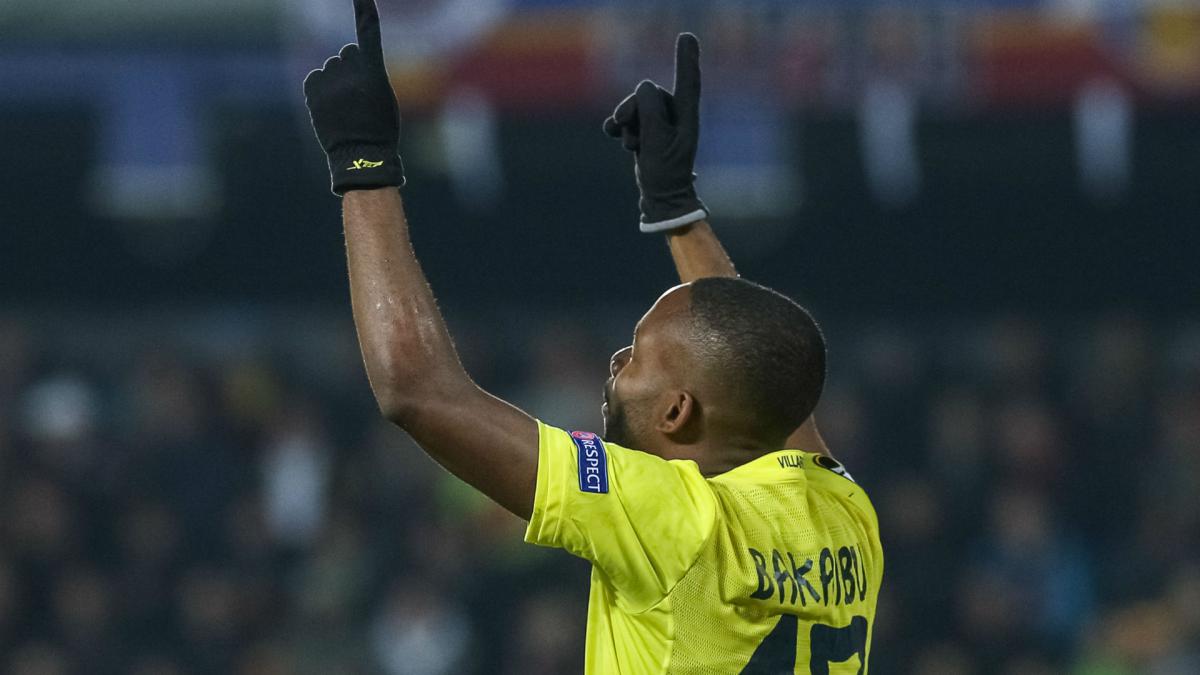 Cédric Bakambu claims he was torn over leaving Villarreal after completing his blockbusting move to Beijing Guoan.
Bakambu's Chinese Super League switch proved to be a protracted affair, with the move only rubber-stamped on Thursday amid reports the 26-year-old is now the most expensive African player in history.
Beijing Guoan met the Congo striker's €40million release clause at Villarreal in January but have since been embroiled in a lengthy discussion with the Chinese authorities over tax regulations on football transfers.
Last year, the Chinese Football Association ruled clubs must pay 100 per cent tax on signings in a bid to curb lavish spending in the CSL.
Beijing Guoan's argument was that Bakambu was effectively a free agent having met his release clause, as per the regulations in Spain, but this pitch was seemingly unsuccessful.
An official transfer fee has not been disclosed – Beijng Guoan general manager Li Ming insisted the figure will be kept "strictly confidential" – but multiple reports suggest the final amount is in the region of €74m, outstripping the €65m Arsenal paid Borussia Dortmund for Gabon star Pierre-Emerick Aubameyang in January.
Bakambu: "Not an easy decision to leave Villarreal"
"It was not easy to make this decision because I was doing a good job with Villarreal," Bakambu told reporters.
"But now I'm here with my new team and I will do my best to score as many goals as I can."
Li added: "The transfer process itself was very complicated and then we had to decipher and assimilate the new rules of the federation to know how to respond. We had an appropriate arrangement with the federation."
Elsewhere, ahead of the CSL season getting under way on Friday, Hebei China Fortune have cancelled Cameroon midfielder Stephane Mbia's contract by mutual consent.
Posting on social media site Weibo, the 31-year-old former Marseille, Sevilla and Queens Park Rangers player said: "After two seasons, Hebei China Fortune and I decided, by mutual agreement, to end our collaboration.
"I would like to thank the club for this fantastic experience, I also thank the fans for all their unconditional support and love during these two years. I wish the club and all its fans a great season."