Atlético's Griezmann, Oblak plan: trim squad to keep stars
Diego Simeone is on board with cutting the wage bill elsewhere in the squad to hang on to key men such as Jan Oblak and Antoine Griezmann.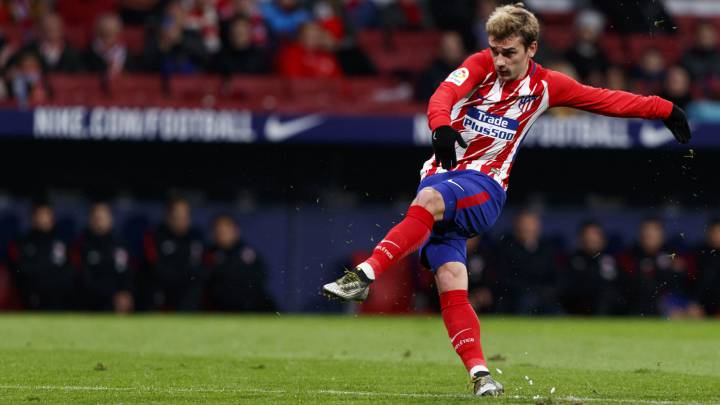 Atlético Madrid know that the likes of Jan Oblak and Antoine Griezmann are growing in value with every game. Along with other members of Diego Simeone's squad, they are two players who are attracting intense interest from Europe's most powerful clubs - but Los Rojiblancos are out to keep hold of them beyond 30 June.
Both Oblak and Griezmann's buy-out clauses are set at 100 million euros, which is an amount that is now well within reach of a number of suitors. Atlético intend to sit down for talks with the pair further along the line, but with the team immersed in a busy competitive schedule it is not the time for that right now.
Lighter squad to pay for big-name players' wages
Atlético Madrid's plan is to hold on to stars such as Griezmann, Oblak, Saúl Ñíguez, Koke and Diego Costa by trimming the squad and, in doing so, cutting the salary bill elsewhere in the group. The pool of players available to 'El Cholo' will be topped up by turning to the academy.
Simeone is in agreement with this strategy, which - as evidenced by the sales of Nico Gaitán, Yannick Carrasco and Miguel Ángel Moyá this week - has already been put into action. With enticing financial offers on the table from their buyers, the players all wanted to leave, while Atleti have both made savings on wages and received a sizeable fee for each of the three, particularly Gaítan and Carrasco.
Atlético out to increase sponsorship, stadium revenue
Atlético are also seeking to increase their overseas revenue. The club need to up the income that they generate in-house - from sources such as their stadium, the Wanda Metropolitano, and endorsements - if they are to maintain the current strength of their squad in the long run, and are looking for new, heavyweight sponsors. This is an area that is key to Los Colchoneros' future.
In the meantime, however, keeping the spine of Simeone's squad together in the shorter term is vital to Atleti's more immediate prospects of challenging for silverware.
---