Dries Mertens, one of football's good-guys helps Naples homeless
'Il Corriere della Sera' reports how the Belgian striker has been helping homeless people in the Italian city by delivering food but in disguise.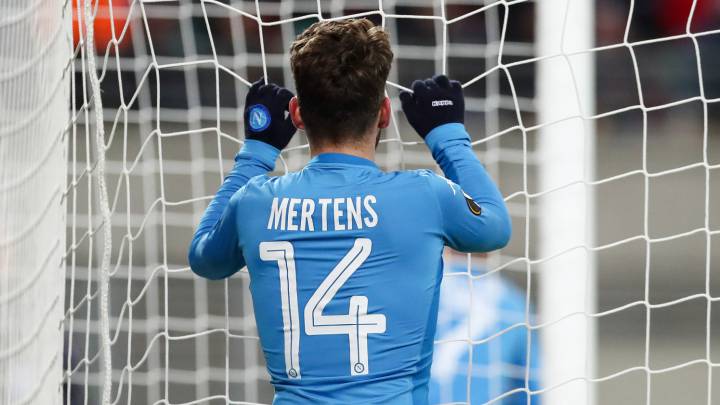 Dries Mertens arrived at the Serie A side in 2013 and has established himself as one of key strikers in the Napoli side as they push for the Serie A title this season.
An injury to Arkadiusz Milik in 2016 coupled with a dip in form from Manolo Gabbiadini saw Sarri use Mertens as a traditional No. 9 and the rest is history with Belgian bagging 34 goals (three times his cumulative total for the previous three campaign) and as the Neapolitan outfit vie with Juventus in the hunt for the "Scudetto" the 30-year-old has already bagged 20 goals in the current Serie A season.
Charity work
Italian sports daily Corrriere dello Sport has unveiled how in recent times Mertens has been helping out the poor and homeless in the Italian city. The Belgian was anxious for his help to remain out of the media, anxious for people not to misinterpret his gestures as a publicity stunt, Mertens actually went out in the dark of night in disguise so as not to be recognised.
With the story having been broken in the Italian media, the player confirmed his work via his social media platforms. Mertens admitted that, apart from food, he was also handing out shirts and also toys to children suffering with cancer and has also adopted abandoned dogs with the help of his wife: "I've done what I can, I didn't want this to get out in the news but that now the media are talking about it, I hope it inspires you to do the same ...It doesn't take much of an effort.
Ho cercato di aiutare per quello che potevo.Non era mia intenzione di far sapere tramite i social,ma visto che alcuni giornali hanno iniziato a scriverne,preferisco postare un video magari riesco a dare la voglia ad altri di farlo.Mi piacerebbe vedere anche voi farlo. pic.twitter.com/4827T3eCfi

— Dries Mertens (@dries_mertens14) March 2, 2018
Dries Mertens we salute you !