BARCELONA
Valverde: "We are happy with Dembele"
The Barcelona manager spoke to the press after the Catalan derby and said he was surprised by the question about Dembele's off the field habits.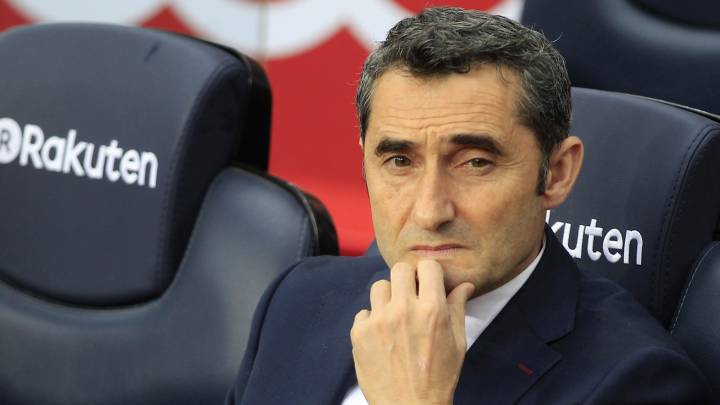 Ernesto Valverde spoke to the media after the Catalan Derby, which Barcelona won on penalties over Espanyol.
Conclusions from the game: "Taking into account the busy schedule we have, to give minutes to those who have had less, and seeing players from the reserves in demanding situations. There were many phases of the game. We started by dominating but they countered us well. In the second half, the tempo dropped. But I am happy because I see the players responding in high pressure situations."
How do you see Dembele? "Good. He tried to get involved in play and has worked on individuals moves and it is useful for use. Little by little. We hope that he translates that into Liga games.
Denis got injured while playing well. How did you see it? "I saw him well, committed to the game, dropping deep and offering himself as an option. It is a pity. It's a little pinch in his abductor. We don't think he'll be out long. In a little while, he will be back with us. All of the games come with risk. Espanyol lost a player too in Didac."
Are you worried about Dembele's habits off the field? "This questions surprises me a bit. All of the players off the field are the most professional in the world to perform on Sunday and in the case of Dembele, they use trusted people, nutritionists. We are happy with him and he is going to help us a lot."
How did you see the knockout game between PSG and Real Madrid? "Two great teams. In the first leg, PSG played well and two goals settled it for Madrid and yesterday Madrid are always going to be very good in these scenarios. They were better than PSG."
Are Madrid the team to beat? "No. The rival to beat is Chelsea. We haven't qualified."