Gareth Bale moves to 'Plan B' for Zidane's Real Madrid
Marco Asensio and Lucas Vázquez have invaded the almost mythical frontline over the last few years with combinations that exclude the Welshman looking more effective. Cruz Azul vs America: Liga MX, live online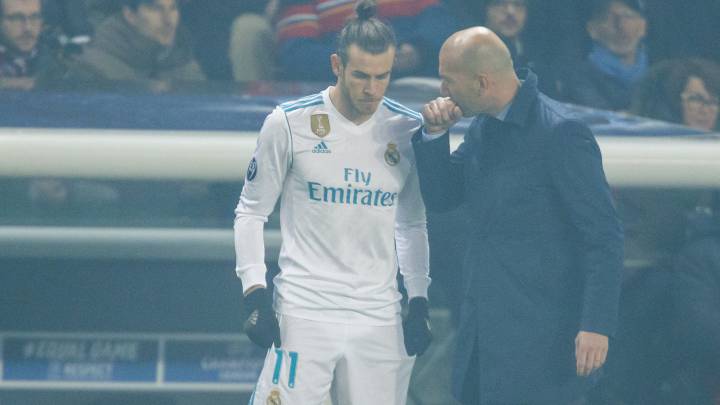 Marco Asensio and Lucas Vázquez finally feel like Real Madrid first teamers. For the first time, both went out onto the field together for kick-off in a big match, a day when manager Zinedine Zidane had all his attacking players to choose from. And they responded.
Bale, Benzema, Cristiano now negotiable
It was the two youngsters who created the space and delivery for Cristiano Ronaldo to open the scoring in Paris. The trident of Bale, Benzema and Cristiano has, for possibly the first time since them being brought together, lost its non-negotiable status, and it's the Welshman who looks most likley to miss out.
Both Spaniards have earned their spurs this season, playing the most matches of the squad (39 each), but in terms of minutes they are 13th and 14th. However, following their decisive introduction from the bench in the first leg agaist PSG, this substitution dynamic changed. Since then, Asensio has started in three of the five matches (he missed one for dental treatment and was only used for 11 minutes against Getafe with eyes on the PSG return leg). In the same time, Lucas has started four, being left out against Getafe to again keep him fresh for Paris.
Madrid's Plan A and Plan B swaps
That match against Getafe, three days ahead of the crunch PSG second leg, was significant. Bale and Isco both played the full 90 minutes while Asensio and Lucas were given time to rest. It would seem as though some members of the previous Plan A and Plan B have swapped roles.



LaLiga Santander
*Update 8 de marzo de 2018