ATLÉTICO 3-0 LOKOMOTIV | SIMEONE
Simeone: "I have a lot of faith in Werner, he has a bright future ahead of him"
Atlético Madrid's coach looked back on Thursday's 3-0 win over Lokomotiv: "We were the better team throughout the whole 90 minutes".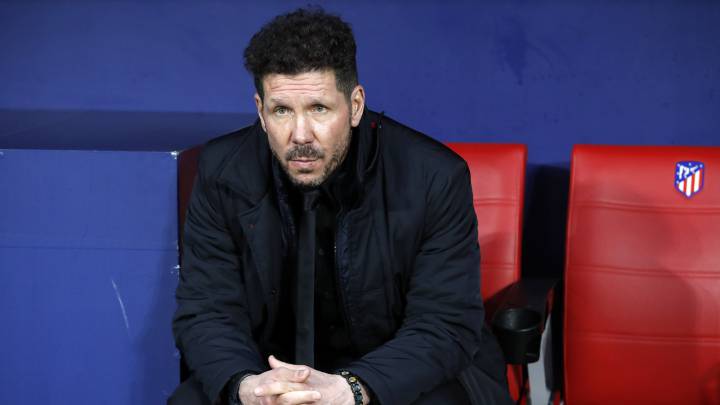 Atlético de Madrid coach Diego Simeone looked back on Thursday's 3-0 Europa League win at home to Lokomotiv and praised goalkeeper Axel Werner who was handed his debut in place of first choice Jan Oblak but in the end had little to do against the Russians.
Simeone cautious about return leg in Moscow
Does tonight's 3-0 result practically put Atleti in the quarter finals?
You know what I think about two-legged Cup games, they are very complicated, there are by no means as simple as they might seem: the weather, the rival's fans... It can all have an effect. We will have to adapt to the conditions over there and prepare for the return leg so that this result we have taken tonight goes in our favour.
Werner, hardly troubled on Atlético debut
Werner didn't have a great deal of work to do on his debut; what did you make of his performance?
He's young, he transmitted confidence and calm. We have faith in him, we took a chance on him by bringing him in last summer and hopefully he will respond in the best possible way. The present is looking good for him and the future looks even better. Things don't happen by chance. He travelled to Levante by train to watch the game even though he wasn't in the list. He also went down to Seville with a friend to see the team. These are the small details which bring about these kinds of opportunities. Nothing happens just by chance. He trains hard, he works well and he will have his moments just like all of the other younger players - we have a lot of faith in what they can give us.
Some newspapers have linked him to PSG next season...
Celta.
What pleased you the most about tonight's game?
We were the better team throughout the whole 90 minutes; in the first half we didn't do so well repsonding to their counter attacks. But in the second half we did much better and we had more velocity to our game which is what helped us to get the result we got.