60% of online AS.com poll say 'No to Ney at Real Madrid'
With almost 100.000 AS.com readers participating in the online poll, the majority don't wish to see the Brazilian wearing the famous white shirt.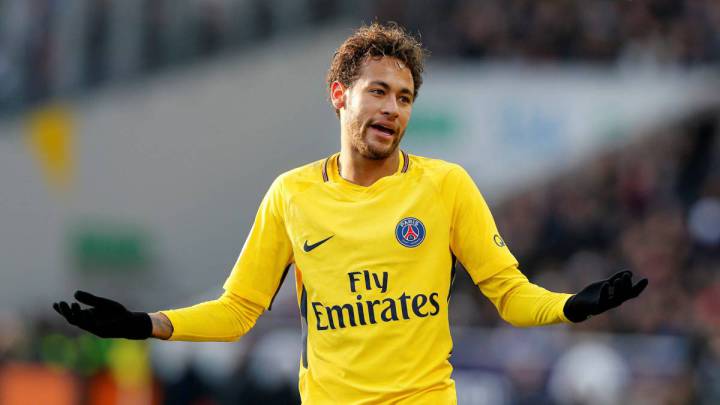 Do you feel Real Madrid should sign Neymar? This was the recent AS.com online poll which received just under 100,000 responses and delivered what could deemed as a surprising result.
From the 96.750 votes cast, 40,27% of the replies said "Yes" (38.966 votes in total) with "No" voters totalling 57.784, some 59,73% of the total poll not keen on seeing the most expensive player in the world pull on his bots at the Santiago Bernabeu come next season.
Champions League elimination
Following the Parisian club's Champions League exit on Tuesday night, speculation and rumours have increased about a potential summer exit from Parc des Princes for the Brazilian forward. Neymar left Barcelona apparently anxious to leave the shadow cast by Argentine Lionel Messi in his quest to attain a Ballon d'Or award as he now sets his sights on the 2018 World Cup in Russia.
Reports suggest that the Ligue 1 side would be open to entertain a move for the Brazilian in exchange for 400 million euro after a Real Madrid delegation recently met with Neymar's father to explore a potential summer move.



LaLiga Santander
*Update 9 de marzo de 2018