REAL MADRID
PSG asked police not to provide escort for Real Madrid to game
According to L'Equipe, an authority at PSG went to police headquarters and asked them not to provide a police escort to the game but the request was rejected.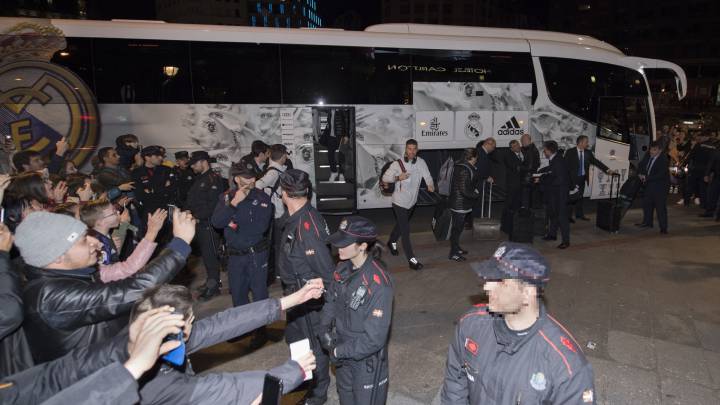 UEFA have opened disciplinary proceedings against PSG after Real Madrid's trip to Paris on Tuesday night in the Champions League. The club's organisation has been called into question with fans bringing flares into the stadium along with other offences such as the use of lasers and the blocking of stairs.
French newspaper, L'Equipe, revealed on Saturday that the French side went out of their way to cause as much hassle for the Spanish side as they could. The report suggests that they asked authorities not to provide a police escort for Real Madrid from the hotel they were staying in to the stadium before the game.
The request was made by an authority at PSG to the police headquarters just hours before the game but it was turned down. The intention, however, was clear. The police could not possibly say yes to the request as it would break protocol for all teams that travel to play games in Paris.