How Valverde will fill a Messi-shaped hole in Málaga
The Barça coach is likely to pair Alcácer with Luis Suárez, or go with a 4-3-3 with either Dembélé or Aleix and Suárez and Coutinho leading in attack.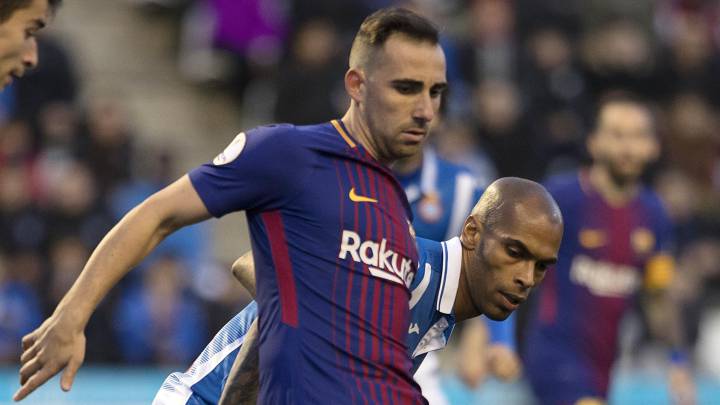 The words absent and Leo Messi don't normally go together, but against Málaga on Saturday evening (20:45, CET) Ernesto Valverde faces an unfamiliar dilemma of how to replace the irreplaceable.
Options
When facing with a similar quandary, the Barça coach has tried out a few different options. Against Espanyol at the beginning of February, he went with two up front (Suárez and Alcácer) but his side could only muster a draw. He also chose with the same formation against Sporting Lisbon in the Champions League group stage and came away with a 2-0 win. That said, Valverde has also favoured a 4-3-3 in the absence of the Argentinian forward, a formation he tried against Juventus, also in the Champions League group stage, as Los Culés lined up with Deulofeu, Suárez and Iniesta in the attacking third but only managed a goalless draw.
Málaga
Therefore, this evening evidence would suggest Barcelona will go with a Suárez and Alcácer 4-4-2, or mix things up and go with a 4-3-3, which will see Dembélé and Coutinho playing either side of Luis Suárez, with Aleix getting a look in and André Gomes starting on the left.