Griezmann house-hunting in Barcelona
According to Catalunya Radio, the Atlético Madrid player's wife met with an estate agent.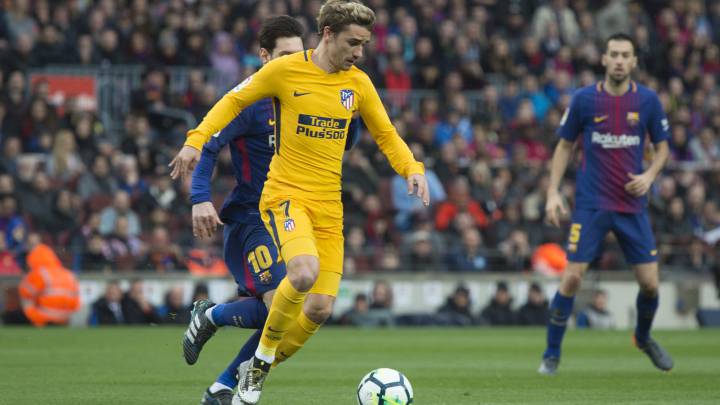 Griezmann's wife, Erika Choponera, took advantage of the LaLiga match between Barça and Atlético Madrid to look for a house in Barcelona, according to Catalunya Radio. She met with a real estate agency and was keen to visit properties in the areas where the current Barcelona players live. Choponera's first interest was in houses in the Castelldefels area, some 23 kilometres from the centre of Barcelona, where Messi, Luis Suárez and Coutinho live.
Nothing took Griezmann's wife's fancy
She then visited Pedralbes, where Piqué and Dembélé live, and where Neymar had his house before his record-busting move to PSG. Choponera was focused exclusively on areas outside Barcelona city centre, where for example Barça goalkeeper Ter Stegen lives, but failed to find anything that took her fancy. According to Catalunya Radio Griezmann's wife was keen to find something similar to the exclusive La Finca gated-community where the Griezmann's currently live.
La Finca, located in Pozuela, just outside Madrid, is a community of exclusive properties, all protected by private security. Atleti coach Simeone lives there, along with striker Torres and Real Madrid's Cristiano Ronaldo and Karim Benzema. Choponera was hoping to find something similar in Barcelona, but the estate agents were unable to help her.