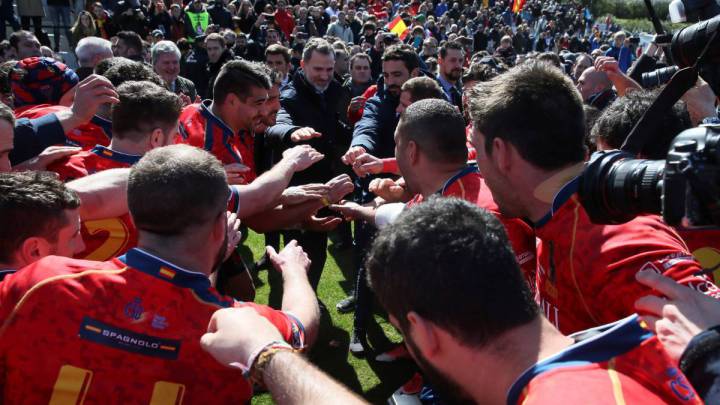 Spain trounced Germany 84-10 on Sunday to keep alive their dream of direct qualification to the 2019 rugby union World Cup.
Lions roar towards finals
The Spanish can clinch their ticket to Japan with success in their next outing, against Belgium next Saturday. The Spanish 'Lions', who made their World Cup debut in 1999 in Wales, are lying second in their qualifying group on 26 points.
Brussels key to success
Romania, on 29 points, top the table but have completed all their games, including a defeat to Spain last month, meaning success in Brussels would lift the Lions to the top of the table. With Spain'a King Felipe VI watching, the Spanish scored a dozen tries to Germany's one.