Barcelona request changing Copa del Rey to one-game, instant knockout format
Barcelona would also like to see the Spanish Supercup final played in one game rather than two, at a neutral ground - one that is accessible for both finalists.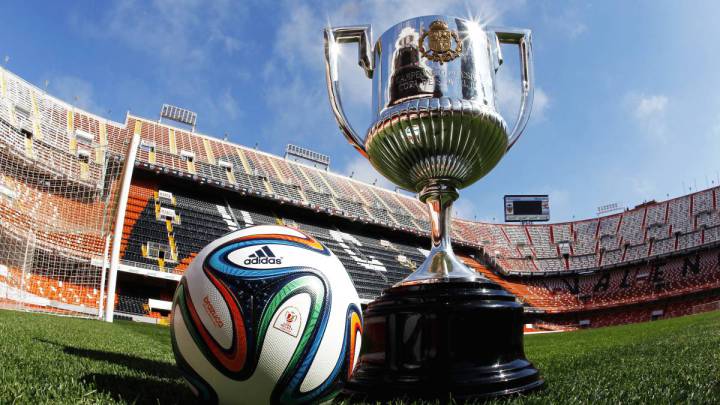 Almost all of the clubs in Spain's top two divisions have pledged their backing to see Juan Luis Larrea elected Spanish Football Federation president in next month's elections. The only club who haven't is Barça, who have submitted a formal request to revise the formats of both of the domestic cup competitions, the Copa del Rey and Spanish Supercup, one of the conditions they have underlined to guarantee their commitment to Larrea when elections take place on 9 April. Barça president Josep Maria Bartomeu wants both competitions to ditch the two-legged format and be played over one game, which would bring some breathing space to an already-packed fixtures calendar and give players more time to rest. Real Madrid have not been able to voice their opinion because, inexplicably, they are not affiliated to the RFEF Assembly.
Top-placed teams enter the tournament at the Last 16 stage
Barça have proposed that the Copa del Rey will follow a new format - a hybrid between the English FA Cup and the Coppa Italia. In Italy, the eight teams situated in the top part of the table only enter the competition at the Last 16 stage, and ties are played at the stadiums of the clubs who are in the higher division. Only the semi-final is played over two legs. In England, the venue depends on the outcome of the qualifying draws, with the first team drawn playing at home.
One game - like the Supercoppa and Community Shield
As for the Spanish Supercup final which has traditionally been played over home and away legs, Barça would rather it was just one game staged at a neutral ground with easy access to both sets of travelling fans - similar to how the Community Shield is played in England. They have also put forward the idea of staging the final abroad - the Supercoppa Italiana has been played at venues in the United States (1993 and 2003), Libya (2002), China (2009, 2011, 2012 and 2015) and Qatar (2014 and 2016).