LIGUE 1
PSG's entire strategy rests on what Neymar decides to do
The uncertainty of Neymar over his future has led to sponsorship talks stalling and PSG will have to wait to see what the future holds for the Brazilian.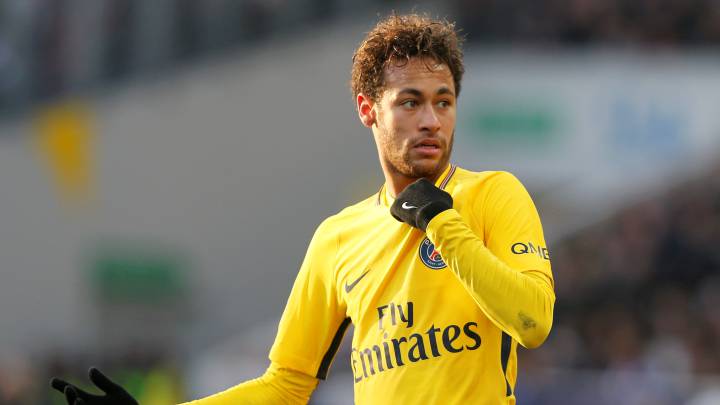 Neymar's absence in Paris in recent weeks has shown just how dependent the club are on the presence of their Brazilian star. Recovering from surgery for the second leg against Real Madrid, the concern over his future is not one that necessarily involved the football pitch but from an economic and strategic standpoint. The rumours of a possible departure has set alarms bells ringing.
Neymar a franchise player for PSG
For PSG, Neymar is a franchise player. The French entity invested in the Brazilian for the sake of catching up with the English and Spanish clubs on a commercial level. The absence of guarantees about his future have forced negotiations with sponsors to stall. Although the player's father has assured that he is happy in Paris, it is "difficult to believe his words" according to Le Journal du Dimanche, who quote someone familiar with the environment.
PSG have assured UEFA that they will comply with fair play's financial rules, but nothing is official on that front. "We imagine that they are not relying on the qualification to the quarter-finals of the Champions League. The presence of Neymar, however..." said France's Sunday supplement. "Clubs like Manchester United and Real Madrid are firm brands and PSG need platform of communication like that", explains an expert in sports management.
Awaiting renewal of sponsors Nike and Fly Emirates, who contribute €25 million a year and should rise to between €50 million and €100 million, they can rush the airline, whose contract expires in 2019. The sporting brand, however, have a contract with the club until 2022. According to L'Equipe, the club could hire a sponsorship director from the NBA soon.