Iniesta: 'I need to decide whether to leave Barça for China by April 30th'
Andrés Iniesta spoke about Lionel Messi, his future away from Camp Nou, and potential opponents in the Champions League quarter-final.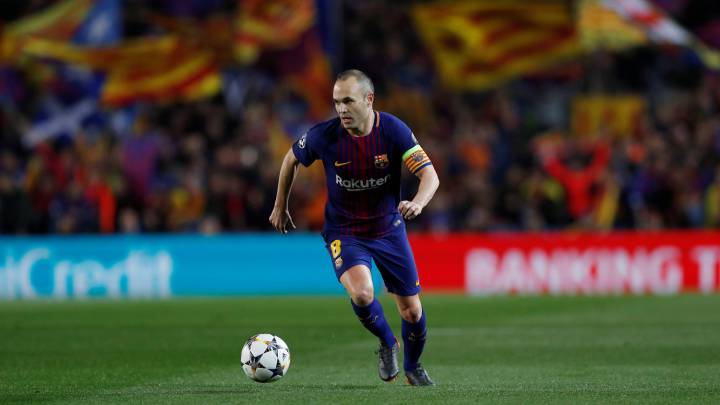 Andrés Iniesta spoke to the cameras after Barcelona's comfortable 3-0 victory over Chelsea at Camp Nou, a result that sees them through to the quarter-final of the Champions League.
Iniesta: Messi is a blessing
Substitution: "That was already agreed. To play for a while and go off at the start of the second half. It was worth the effort over the last few days for the good of the team."
Responding to Chelsea pressure: "We had experience from previous years. The team knew how to respond well and we cut off their supply lines in a precise way."
Lionel Messi: "He makes the difference in every game and for us he's a blessing."
André Gomes: "The key thing is that we all go in the same direction. That is what makes us strong. We're going to fight until the end."
Quarter-final opponents: "I don't want a Spanish team, we already know each other too much. The important thing is that we're in the quarters."
Future: "I need to decide before April 30th whether to stay at Barcelona or go to China. I have to weigh up which is best for me and for the club."