Varane, Casemiro and Carvajal all speak out about Neymar to Madrid
One night, three interviews, one shared topic. Real Madrid players Raphael Varane, Casemiro and Dani Carvajal all spoke about the biggest rumour around.
It is not the first time that a player from Real Madrid has confessed that he would like to see Neymar Jr at Real Madrid. The PSG player, currently recovering from surgery after an injury picked up in Ligue 1, is the number one summer target for Los Blancos and the playing staff are certainly making things as smooth as possible for his potential incorporation into the Spanish capital.
On Thursday night, ahead of the Champions League quarter-final draw, three Real Madrid first team players - Raphael Varane, Casemiro and Dani Carvajal - were interviewed in three completely separate radio programmes. The Frenchman spoke with El Larguero, the Brazilian to El Partidazo and the Spaniard to El Transistor. And what did all three interviews they have in common? Each of the players believed that Neymar would fit in at Real Madrid and supported the idea of his arrival.
Varane: clubs decides on Neymar
Of the three, Varane was the most restrained, perhaps because of his great friendship with Karim Benzema, but he still recognised that he is one of the most difficult players for a defender to stop: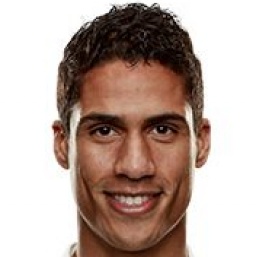 "A player with this talent... It's hard to say that it wouldn't be good for my team. Everybody knows he has an abundance of talent. But I'm not going to talk about players who are not in my team and I have no idea what he's going to do. It's up to the club, everybody knows he's a very talented player. I can't say anything... "
Casemiro: Neymar and Cristiano bond
Casemiro, meanwhile, said he has been friends with him since he was eleven years old and that he knows he is happy in PSG. However, he reiterated that the doors are open to him(something he already said back in November) and gave advice to the president of Real Madrid, Florentino Perez: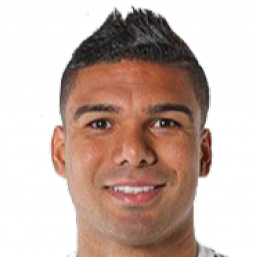 "He is happy there. You'd have to ask Florentino, but he likes Paris, where there are several Brazilians playing with him. He says you have to stay calm, If you ask me what the club [Real Madrid] is like, I'd say it is the biggest in the world, the best, but I'm not going to speak for him. He knows that Madrid's doors are always open. He is a happy, cheerful player, the same on and off the pitch. He would get along very well with Cristiano; hopefully he comes this year."
Carvajal: Neymar or Griezmann?
In the case of Carvajal, the right-back did not open up too much when asked if he'd prefer Neymar or Atlético Madrid striker Antoine Griezmann to join. The Spaniard admitted that they were both extremely good but was also clear about his choice: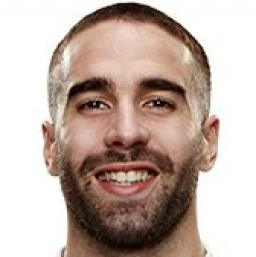 "Hmmm, it's difficult... but I would sign Neymar".
It is clear that everyone would like to see the Brazilian star wearing the Real Madrid jersey, and everyone would welcome him with open arm, and not one of them suggested rejecting him and sticking with the current squad for the future.