Cristiano Ronaldo tax evasion: 3.8m settlement offer rejected
The Real Madrid and Portugal player's lawyers have failed in an attempt to have criminal proceedings over alleged tax evasion dropped. Cruz Azul vs America: Liga MX, live online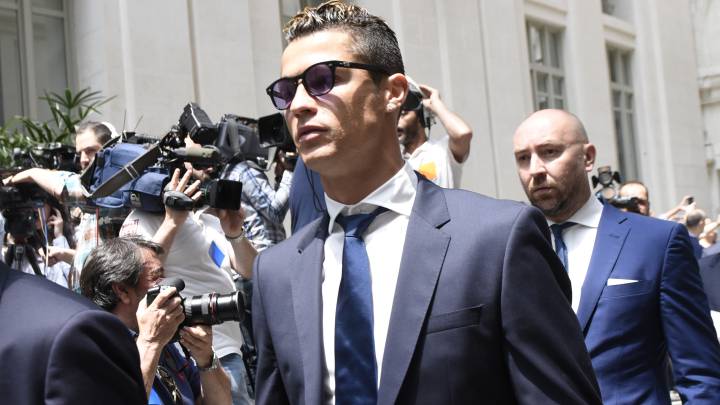 Spain's inland revenue has rejected a settlement offer from Real Madrid footballer Cristiano Ronaldo over charges of tax evasion.
Accused of defrauding authorities of nearly 15m euros
The 33-year-old was accused by Spanish prosecutors last June of defrauding the country's tax authorities of 14.8m euros from image rights income.
Cristiano makes AEAT 3.8m-euro offer
Cristiano's lawyers are understood to have offered the Agencia Estatal de Administración Tributaria (AEAT) 3.8m euros, plus an admission of wrongdoing, in exchange for dropping criminal proceedings against the player.
However, the AEAT is believed to have flatly rebuffed the proposal.
"No way" AEAT could accept Cristiano deal, AS told
Indeed, sources close to the investigation consulted by AS branded the amount put on the table as "trivial", telling Diario AS: "There is no way it could be accepted."
Prosecutors claim that the Portugal international committed four counts of tax evasion between 2011 and 2014, defrauding the AEAT of 14,768,897 euros.
Cristiano appeared in court last year over allegations
In July last year, he appeared in court in Madrid over the allegations, declaring: "I always pay what I have to pay; I do things the right way and I will continue to do so."