Floyd Mayweather ponders luring Ronaldo to Newcastle United
The boxer has been linked to up-for-sale Newcastle United in a bizarre story, and he says he could try to lure his 'buddy' Cristiano Ronaldo to England.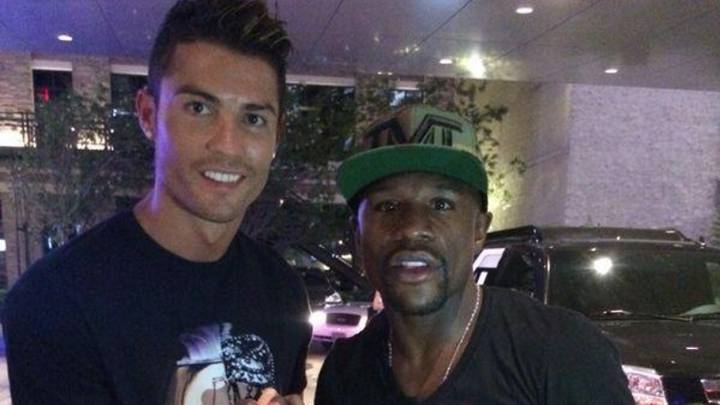 Do you have salt nearby? No. That's fine, I'll wait. Ready? Great. Take a generous pinch of that salt, and sprinkle it liberally over the revelation that boxer Floyd Mayweather is planning to buy Newcastle United and lure Cristiano Ronaldo to the club.
Mayweather pre-empts April Fool's
According to the Daily Star (via The Chronicle), Mayweather is considering investing in the Premier League club - which has been for sale for some time - and could try to attract his 'buddy' Ronaldo to the North East.
"Investing with your heart is the quickest way to lose money", he said, "but if somebody put together a business plan and my people looking over it and went 'Floyd that can make money' then I would invest. Soccer might not be my game but I've got connections everywhere.
"Cristiano Ronaldo has been a long-time supporter and buddy of mine, so I might even be able to get him to finish his career off at Newcastle."
It seems rather unnecessary to indulge this story with genuine analysis, but we'll nibble anyway. Rafa Benítez - the current Newcastle coach - did not get along well with Ronaldo during their time together at Real Madrid. The Portugal international may admire the contemporary starkness of the Angel of the North. He may have Gazza's interpretation of Fog on the Tyne at the top of his Spotify playlist, and he may fancy a night on the toon with Scotty T. But return to Benítez? Probably not.