2026 WORLD CUP
Morocco estimates $16bn spend on hosting 2026 World Cup
The North African country is the only rival to the joint bid from Canada, Mexico and the United States.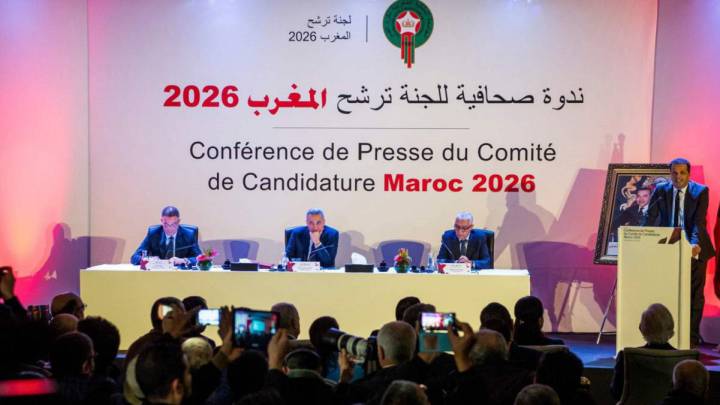 Morocco has unveiled the details of its bid to host the 2026 Fifa World Cup, including a $16 billion budget on infrastructure if it gets selected.
In a press conference in Casablanca, Moulay Hafid Elalamy, the chairman of the country's World Cup bid committee, announced that its plans are entirely in line with the economical and social development strategies of the kingdom.
Morocco is the only rival to the joint bid from Canada, Mexico and the United States. The host for the 2026 competition will be decided in Russia on 13 June.
"Compact" World Cup
The North African country has promised a "compact" tournament if is chosen as the host nation.
All the cities proposed as venues are within a 550km radius of Casablanca, allowing fans to move freely from one location to another.
Marrakech and Casablanca will each have two stadiums, while the remaining arenas will be spread across ten cities around the country.
World Cup: A national cause
A survey carried out by IPSOS revealed that 97 percent of Moroccans support their country's bid to host the event, while 84 percent said they are very interested in football.
Speaking on Saturday, Elalamy said that hosting the tournament is a "national priority".
"The World Cup is a national priority for our government and that is why it has guaranteed the required investment in our exciting and innovative stadium plans," he explained. "Our beautiful and welcoming nation offers players and fans something very special with just one time zone and one currency."
Previously, Morocco has bid for the World Cup in 1994, 1998 and 2006.
The 2026 World Cup will be the first edition of the tournament to feature 48 teams instead of 32.