RUGBY | SPAIN-BELGIUM | ALIN PETRACHE
Alin Petrache: "Spain's players behaved like louts"
The president of the Romanian Rugy Federation told 'Gazeta Sporturilor': "Spain are not ready to be part of world rugby. I hope drastic measures are taken".
The problematic performance by Romanian match official Vlad Iordachescu during Sunday's meeting between Belgium and Spain continues to dominate the sports press. While the European and world Rugby Federations have yet to rule whether the match must be replayed or not (such an outcome would be unprecedented), the president of the Romanian Rugby Federation has stoked the situation by denouncing the behaviour of the Spanish players. In an interview with Gazeta Sporturilor, Alin Petrache referred to the refereeing during the game and the final incidents towards the end of the game. Spain's defeat in Brussels meant Romania gained direct qualification to next year's World Cup finals.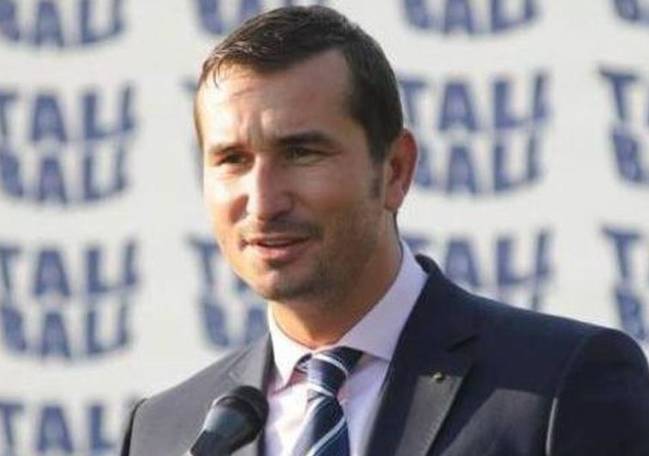 "I never discussed refereeing but this seemed strange to me. The Spanish never made any complaints about the refereeing when Russia had two perfectly legal decisions go against them... I can understand that they are upset but Spain is not ready to be among rugby's world elite just yet. After the way their players behaved, it proved the Romanian officials right. Gestures that you normally see from louts have no place in our world", Petrache said.
The president went on to add that he hopes the Spanish rugby team will be severely punished. "I hope drastic measures are taken because episodes like this cannot go on in the game. The world of rugby has values and principles which cannot be debased".
Statement by the Romanian Rugby Federation
Petrache's comments come in the wake of a statement released by the Romanian Rugby Federation in which they condemned the mobbing of referee Vlad Iordachescu by Spain's players. "The hostility aimed at the Romanian match officials in charge of the game contradicts not only the spirit of rugby but fair-play in general. There is no excuse for the violent attitude on the field of play, such behavior seriously damaging the general image of this sport. The Romanian Rugby Federation trusts that the authorities will recognize the seriousness of the situation, and take appropriate measures; all of us are keen to contribute to the positive evolution of this sport, in its spirit and values".