BARCELONA
Barcelona start preparations for Andres Iniesta's goodbye
The player has some time to make a decision, and the club won't hurry him, but it seems Iniesta is getting ready to say goodbye to Barcelona and the Camp Nou.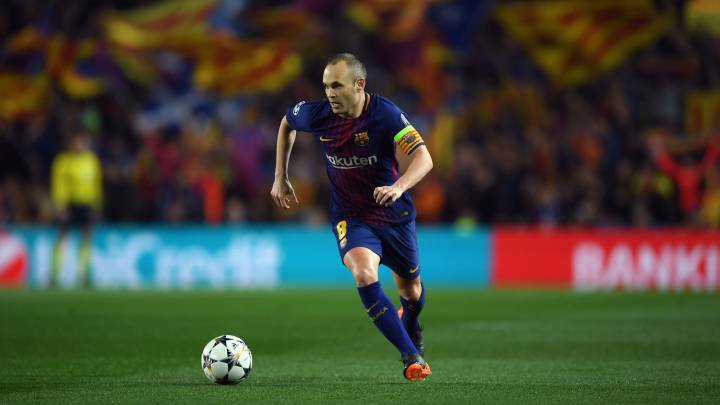 As important a year as this was for Barcelona at every level including the dressing room, on the field and in the director's box, one thing is becoming clear: Andres Iniesta seems like he is gearing up for a Camp Nou exit. La Liga's leaders have already kicked a contingency plan into gear for that increasingly likely possibility.
Arthur has been signed for €30 million from Gremio with the club having until the 30th of June to close that deal but he won't join the club until January 2019. The Brazilian is not in the same mould as Iniesta and is more similar to Xavi Hernandez. Phillippe Coutinho, however, is seen as the successor to the manchego midfielder.
Iniesta stay campaign kicks into gear
The latest person to join the "Iniesta Stay" campaign has been a man signed to refresh the midfield without him. Arthur said recently that, "I hope to arrive at Barcelona and to play alongside Iniesta and to get to know him, he is one of the best players in the world and I would like to play with him. I saw on Instagram that he could go to China next year. I hope he reconsiders."
He joins voices such as Ernesto Valverde, the director of institutional relations, Guillermo Amor and teammates like Marc Andre Ter Stegen, who most recently said he hopes the player stays. They also said that they would respect any decision Iniesta was to make as his career has given him the right to choose whatever path he wants to take.
In spite of all this, the general feeling around the club is that Iniesta is closer to leaving than he is to staying but the final decision is still yet to be made.
Iniesta revealed after the Chelsea game that he had until the 30th of April to let Barcelona know but nobody expects his future to be decided on that day. The end of the season, the World Cup and family factors will have a massive input into his decision. What is clear is that Barcelona will give their captain all the time in the world to decide but the player might have already started to say his goodbyes.