SPAIN
Costa: "Griezmann called me to return, he can't leave me now"
Costa says Griezmann called him to return to Atlético and that he has told the French striker he can't leave him in the lurch during the summer.
Diego Costa, back in the Spanish squad spoke to the media after the side's second training at the Ciudad del Fútbol at Las Rozas.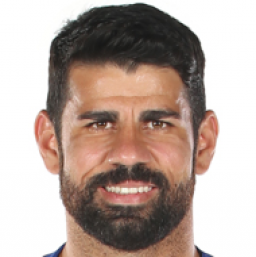 Message to the fans about his absence in September: "It is very clear, it wasn't my fault...I was in Brazil, everyone knows what happened. Now, I am here, with the team, with the hope and intention to do my best."
The future of Griezmann: "He knows what we love him, that he is very important. He is still with us, I hope he continues to be. He hasn't told me yet that he is going, he knows he's important. It is his decision, I can't intervene. Everyone has to look out for the best for them and in my opinion, the best for him is to stay."
Vincication in Russia: "There are to important games here, I am not in Russia yet. I am hoping that things go well and I keep growing with my team to be here again. If that's the case, I hope I can in any way I can and the people see what they expect from me, that is to score goals, and give my best for the national team."
Absence of Morata: "I don't feel more freedom, I miss him, we get on well together. In my life, nothing has been easy. Morata is a great person, a great footballer, he is having a poor time but he is starting to score goals again. I want him to be here, myself and everyone if possible. The pressure is the same, being a striker on the national team represents a lot."
Chats with Griezmann: "I think that he is going to stay. Before, he called me to come back so we could play together. And now he leaves? I told him that it can't happen (laughs)."
Great relationship with Ramos: "He is a really good person, he gets along well with everyone. I told him that him and I, on the field we are not friends: if we have to kick each other...."