MIAMI
Beckham's Miami project could include Cristiano, Zidane and more
The former Real Madrid star is putting the pieces together for his MLS side and after claiming he wants it to be "the best" is being reported to have some big names in mind.
David Beckham has the green light to get his MLS franchise going in Miami, one that will be licensed from 2020, and reports suggest that the team will have some big names attached to it.
Ancelotti or Zidane for project Beckham
According to the Daily Mirror, the former Manchester United, Real Madrid, PSG and LA Galaxy player is targeting illustrious signings from the outset. Experienced Italian manager Carlo Ancelotti, currently without a team, tops the plan for technical guidance. Beckham has worked with Ancelotti before and is keen to do so again, with an obvious difference in roles. Plan B for the bench is another legend of the game that Becks knows well, Real Madrid's current head coach, Zinedine Zidane. The Frenchman is unlikely to be convinced to leave the Santiago Bernabéu but with there being a potential that the backroom staff will be freshened up before too long, the option remains in the thoughts.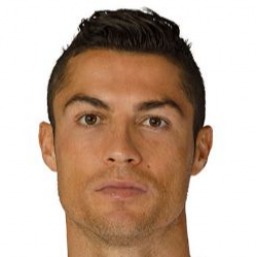 Cristiano and Rooney attack
Regarding the on-field recruitment, the British paper reports that there are a number of players that could be tempted across the pond. The first of those is Wayne Rooney, a Manchester United idol currently on loan at Everton. The striker has intimated on more than one occasion that a spell in States has interested him.
The biggest name to be included in the Miami plans is the man who inherited Beckham's number seven shirt in Madrid: Cristiano Ronaldo. When the start of the new adventure commences, the Portugal talisman will be 35-years old and will have just one year left in his contract. That is seen by some as the ideal time to move on and maintain his global status.
"I want Miami to be the best in the MLS," insisted Beckham.