FOOTBALL
Michael Essien released by Indonesian side Persib Bandung
One year after joining the Bandung Tigers, the former Real Madrid and Chelsea midfielder has been officially released by the Liga 1 side.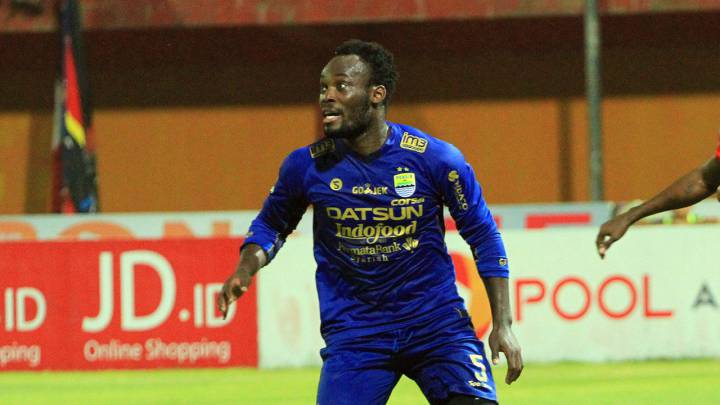 Former Chelsea and Real Madrid midfielder Michael Essien has been officially released by Indonesian side Persib Bandung after spending just a season with the club.
The 35-year-old Ghanaian made 29 appearances for the Liga 1 team, scoring five goals.
On Saturday, during the official team presentation for the upcoming season, Essien was not present among the squad, raising rumors that he may have left the team.
Recently, it was revealed that Essien had extended his contract with the Bandung Tigers, however, due to the Indonesian top flight's regulation that clubs can only register three foreign players, the Ghanaian was left out of coach Mario Gomez formation, with Argentine signing Jonathan Bauman preferred.
"It is not an easy place" – Essien
Talking to the Premier League Today programme, Essien said that he enjoyed playing in Indonesia, however, it is not an easy place to live in.
"Everything is so different, nothing compared to Europe at all, and we travel so far for games so it's not easy, but they are very fanatical about football," the Ghanaian said.
"Almost every game the stadium is almost full, they make so much noise so I kind of enjoyed my first year there."
Last season, Persib Bandung ended in the 13th place of the Indonesian Liga 1, after obtaining 41 points from 34 games.
Possible move to South Korea
It has been rumored that Essien could be on his way to joining a South Korean outfit.
'I have not talked to Essien yet, but a K-League club is interested in recruiting Essien,' Persib Bandung president Kuswala S. Tatrono said.
The Ghanaian is also reportedly tipped to join Persib rivals Bali United.