SPAIN - ARGENTINA
Sergio Ramos' Spain presentation for 150 games played
The Real Madrid defender was handed a commemorative shirt ahead of the Spain-Argentina friendly at the Wanda stadium. One rival player chose not to applaud.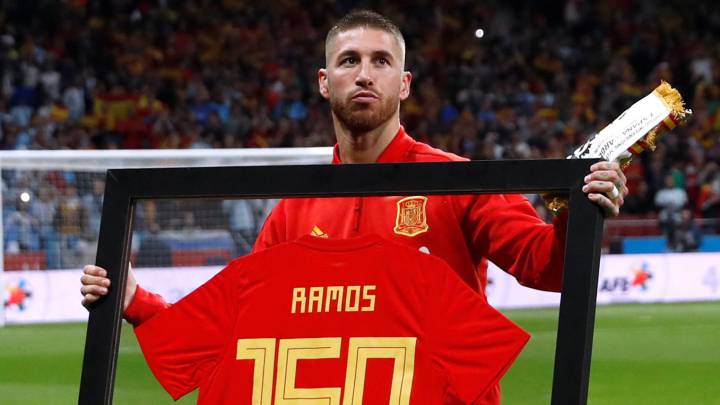 Sergio Ramos took to the field ahead of kick off for the international friendly between Spain and Argentina on Tuesday evening. The reason was to receive a commemorative shirt for his 150 matches played with the national team.
No Ramos applause from Higuaín
Marcelino Maté, representing the Spanish Football Federation handed over the presentation shirt and the Real Madrid defender was given a huge ovation by almost all those inside the Metropolitan Wanda stadium.
The stadium, normally home to city rivals Atlético Madrid, gave respect to the Andalusian player, who then went on to captain Lopetegui's team on the night. One person who did not applaud the presentation was former Madrid teammate of Ramos, and soon-to-be-Champions-League opponent, Gonzalo Higuaín.