Umtiti: "My release clause is low, everyone is conscious of that"
The Barcelona defender spoke to Canal FC about his €60 million release clause and rumoured interest from Manchester United.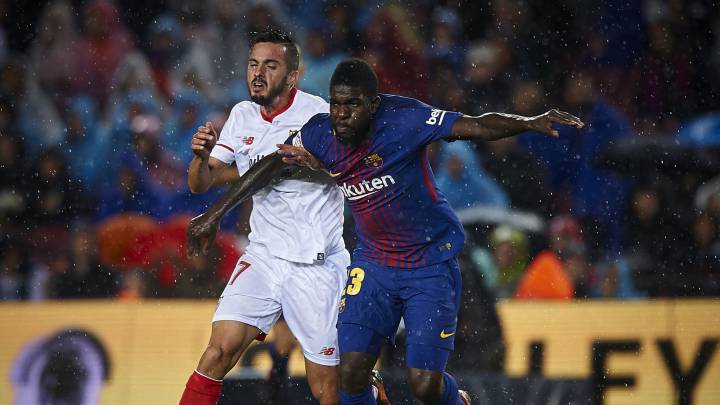 Since joining Barcelona from Lyon, Samuel Umtiti has developed from one of the most promising defenders in the world to, quite simply, one of the best. The France international is a permanent fixture in the Barça team alongside Gerard Piqué at the heart of defence.
Yet his release clause remains at €60 million, which is fairly low in the context of the vast sums of money spent last summer.
Umtiti acknowledges interest
Umtiti spoke to Canal FC on Sunday evening about his future at Camp Nou. Rumours have circulated for several weeks about possible interest from Manchester United, among others. But the 24-year-old confirmed that his mind is firmly in Catalonia.
"My clause is low, everyone is conscious of that. It's something that affects me but it doesn't interest me," Umtiti said.
"The truth is that there is interest from various clubs. But, once more, I've got so many objectives to reach at Barcelona that I'm not thinking about it. Everything goes very fast in this world. All I can say is that I'm really happy."
Umtiti also stated that he has not entered negotiations with Barcelona over a new contract.
"This isn't something I want to talk about too much. Nothing has started yet."