LeBron, Guti, Crouch... what they said about Cristiano's goal
The world of sport have been looking for superlatives to describe Cristiano's over-head effort with the likes of Agüero, Arbeloa, Ferdinand and Batistuta praising the strike.
Cristiano Ronaldo's second goal in Turin in the quarter final stage of the Champions League has had headline writers around the world looking for superlatives to describe his acrobatic effort. The goal also resonated with many in the world of sport with fellow players and other sports personalities lauding the strike on their social media accounts.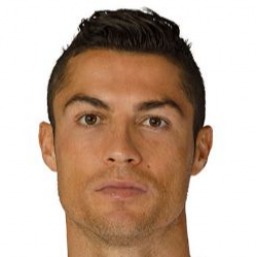 Kun Agüero (Manchester City) applauded the strike on his Instagram account whilst Juve player Barzagli claimed that:"Cristiano has bagged a historic goal, straight from Play Station".
Former Real Madrid players too were quick to heap praise on the over-head strike with Guti one of many: "Incredible, goal of the year and great to see Juve fans applaud the strike". Recently retired defender Álvaro Arbeloa stated that: "Cristiano Ronaldo can leave planet earth and play with the martians. Here, he's done the lot".
Former Manchester United team-mate Rio Ferdinand couldn't believe what he saw: "Look how far he leaves the ground, it's a joke" he claimed on Twitter whilst Peter Crouch (Stoke City), joked that "only a few of us can do that" a nod to a similar strike the the former England international bagged when at Liverpool. Micheal Owen went as far to say the he felt Ronaldo's effort was better than the Rooney over-head goal scored for United in the Manchester derby.
Well known football fan and current Cleveland Cavaliers player, LeBron James posted a message praising the wonder-strike on his Instagram account: Are You Not Entertained!?!?! @cristiano That's just not even fair🤦🏾‍♂️. Nasty!.