COPA DEL REY
Tebas: "I would change the law to suspend the Copa del Rey final if the anthem is whistled"
Tebas explained that it is not something done in any other country and it is damaging to Spanish football and to the players and millions of Spanish people.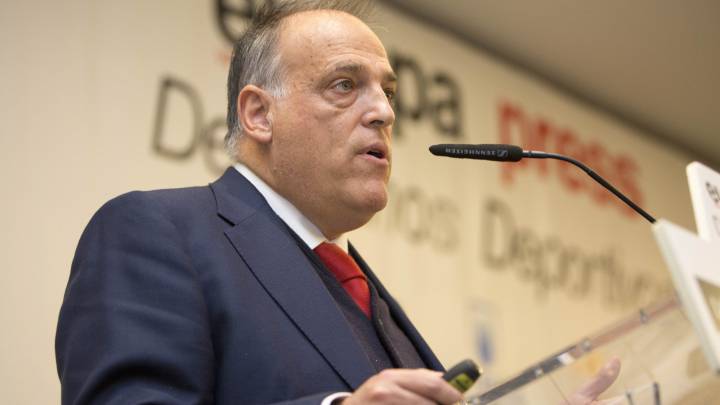 Javier Tebas, the president of LaLiga, says that if it was up to him he would change the law so the Copa del Rey final could be suspended if there are whistles during the Spanish national anthem.
"I would change legislation the game could be suspended but it does not depend on me, it is not La Liga. This game should have to be suspended but the legislation does not allow it," he said during an appearance before the media in Huesca.
"If, in La Liga, we are denouncing insults of puta Cataluña, puta España and to the players, we have to be consistent and we can not be silent when they whistle the Spanish national anthem or the head of state damaging the image of Spanish football and, no doubt, insulting millions of Spaniards, Catalans and hundreds of thousands of Barcelona fans," he continued.
Tebas says he is surprised with the reaction to him applying for article 155 to be put into place and he said that you can't insult the head of state or the Spanish national anthem. He also says "nothing like this happen in any other country" aside from Spain and that it is not to be tolerated.
Asked about the comments by former Barcelona directoer, Albert Perrín, when he called Tebas a "nazi, who carries the holocaust with pride", the president of the league replied that he would have to answer that in court.