Cristiano pays Sporting a visit ahead of meeting with Atlético
The Real Madrid star popped in to have a chat with Jorge Jesús and Fabio Coentrao before the Europa League clash, with Ronaldo facing Atleti on Sunday.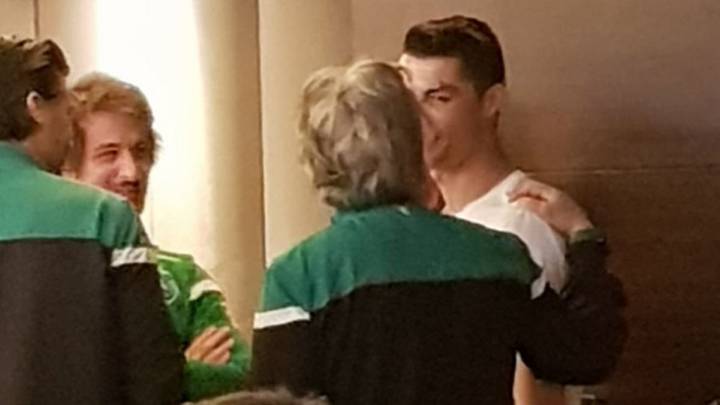 Cristiano Ronaldo took the opportunity to look up some old friends with Sporting Lisbon in Madrid ahead of the Europa League quarter-final first leg match against Atlético on Thursday evening.
Ronaldo had a chat with Sporting coach Jorge Jesús and his old friend Fabio Coentrao, who is on loan at the Portuguese side from Real Madrid, with the Real Madrid forward also preparing to face Diego Simeone's side in the Madrid derby this weekend. Sporting published pictures of Ronaldo joining the squad for lunch with the message: "A little extra strength for tonight's game."
The Real Madrid forward left the Estadio José Alvalade in 2003 after coming through the ranks at Sporting, signing for Manchester United. From Old Trafford, Ronaldo moved to Madrid in 2009 and has gone to break pretty much every club record going, but he still retains affection for his formative side, and has not ruled out a return to Lisbon at some stage in his future career.