Cristiano Ronaldo's physical condition: muscle mass, fat...
Real Madrid continue to be astounded by the physical condition of their Portuguese number seven with reports showing how he compares to other players. USA vs Mexico: FIFA Friendly live online
The moment on Tuesday night when Cristiano Ronaldo astonished the world with his sensational goal against Juventus was the latest sign that the 33-year old remains in exceptional physical condition. And now medical reports add substance to this.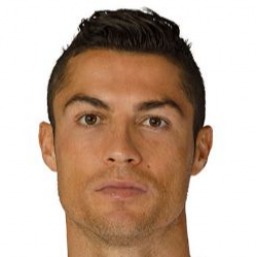 Biology to compare with a 23-year old
The physical data of the player, recorded by the coahing team at Real Madrid, explain this rejuventaion of the Portuguese star. According to journalist Arancha Rodríguez at Deportes Cope, Cristiano's physical history contains amazing data that illustrate the current form of Los Blancos' striker.
Already the top scorer in Real Madrid's history (445 goals in 430 games) he is reported as having a fat content of 7%. Normally players are around 10 or 11%. He also has a muscle mass of 50%, which again stands impressively alongside the usual figure which often doesn't exceed 46%.
His physical condition has given him the incredible power to out-jump opponents and that leap was even better demonstrated by his already-iconic acrobatic goal in the Juventus Stadium.
Zidane guidance for Cristiano
His manager Zinedine Zidane recently said that the new momentum in Cristiano's career was only possible if he saved himself for the business end of the season. His advice to the star which would "prolong your career by a few years" seems to be paying off.